What Is Torbay? by
Magdalena Osiejewicz
20th February 2022
1 comment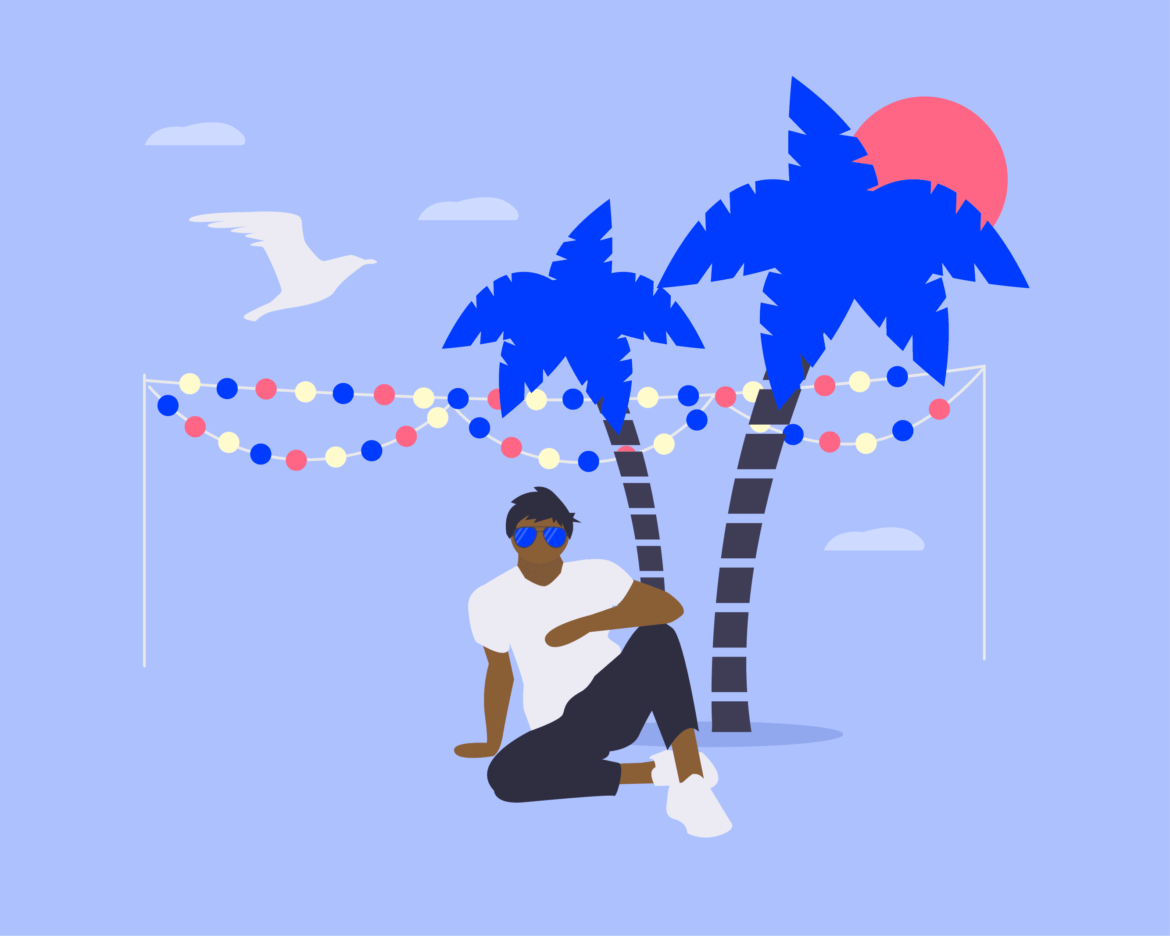 When you think about England, the first thing that comes to your mind is probably London. This magnificent city has a lot to offer but the country doesn't end on its capital.
Our oldest school is located less than five hours away from London, in the picturesque area called Torbay. If you love a slightly slower pace of life, consider learning English during an English Riviera holiday.
Torbay: General Information
Torbay is a borough in the stunning county of Devon. It's a popular tourist destination that encompasses three towns: Torquay, Paignton and Brixham. It owes its nickname, the English Riviera, to its seaside, relaxing vibe. Torbay is also known for its pleasant weather.
The LAL school there was founded in 1984 in Torquay. The area surrounding the school is residential but the town centre is a stone's throw away. The school itself is a perfect environment for students. There are 31 classrooms on the premises and a dedicated study room for those looking for a quiet place to do their homework. Wifi is available to all students free of charge. Other amenities include a cafe, a garden and a patio. Have a look at our video to get an even better idea of what Torbay is:
Why Study in Torbay?
There's a number of reason why you should consider studying in Torbay. First of all, the school offers programmes for both adults and children. This makes it a perfect spot for families with children that want to improve English together.
The school has also a very diverse offer when it comes to courses offered. Just have a look at all of them:

Real Life English courses:

General English – our standard English course enhanced with Real Life English activities

Intensive English – a more intensive version of our standard English course enhanced with Real Life English activities

Intensive Mini Group English – a more intensive version of our standard English course run in smaller groups, as always enhanced with Real Life English activities

Business English – get ready to navigate the business word with this course

Real Life English+ courses:

General English + Mini Group – our standard English course enhanced with Real Life English activities and English lessons in smaller groups

English for Finance and Business – an English course for professionals

English for Travel and Tourism – just the right thing for those working in the travel industry

Exam Preparation courses:

Cambridge B2 First (FCE) – preparation for the first one of the prestigious Cambridge exams

Cambridge C1 Advanced (CAE) – a preparatory course for a Cambridge exam testing advanced English skills

Cambridge C2 Proficient (CPE) – prepare for the most prestigious and challenging of the Cambridge English language exams

General English IELTS – perfect for people preparing for the IELTS exam

Teacher Training courses:

CELTA – a teaching course for people serious about their teaching career

DELTA – for people wanting to improve on their CELTA qualification

Other courses:

Private Tuition – for people who like to work 1-on-1 with a teacher and have specific language needs

Travelling Classroom – a great choice for the most adventurous English learners

English with Trainee Teachers – ideal for people wanting to improve their English who are on a budget

Study and Work Placement – designed for young people wanting to get their first experience on the labour market
As you can see Torbay offers a variety of courses and every student will find something for him or herself.
Things to Do in Torbay
Our Real Life English courses put as much emphasis on learning in the classroom as they do on doing so outside of it. You can learn more about Real Life English activities by clicking on the link.
Why should you study in Torbay and not in a different locations of ours? They're all great, of course, but Torbay has a particularly relaxed vibe that makes it perfect for a blissful study holiday adventure. Have a look at the top 5 activities in Torbay:
You can take a stroll on the pier, sunbathe, visit numerous pubs and restaurants or watch an English movie in the cinema. There's also a number of amazing excursions you can go on to explore that particular corner of England. You can visit Exeter, Brixton, Cockington and of course the two other towns that form part of the borough of Torbay. If you prefer to stay on the school premises you can participate in a chat or book club or an intensive listening session. Don't worry, though! You certainly won't be bored. If you ever feel like you need an adrenaline rush, simply book one of the adventure activities in Torbay:
As you can see there are numerous reasons why to study in Torbay! It's a picturesque seaside location with many things to do and a school that boasts a rich and diverse study programme. The best part of the experience is that there's nothing stopping you from enjoying both Torbay and London during the same trip. How to do it? Let Leticia share her tricks with you:
Have you made up your mind already? Chat to our Students Advisors and book your trip to Torbay today!