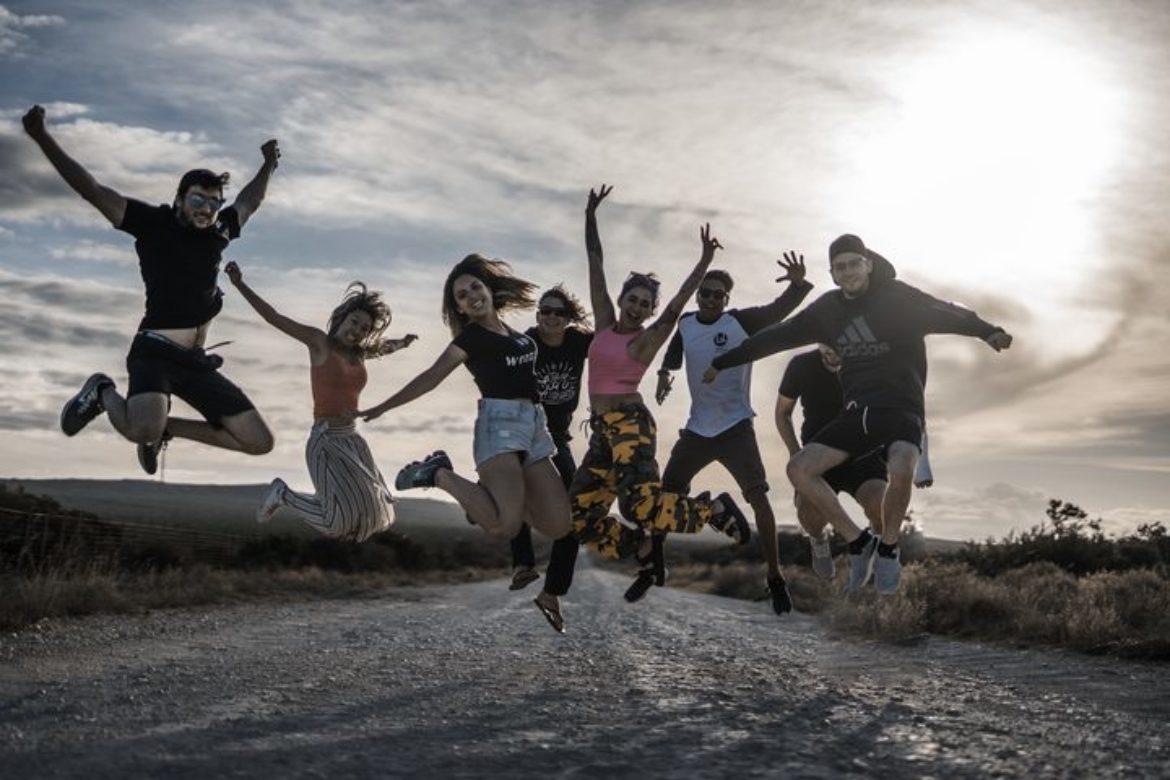 You're on your language-learning journey, and your goal is to become fluent in English. How will you know when you've reached this goal? Fluency encompasses a variety of language skills that you need to master. If you're asking yourself, 'Am I fluent in English?' use these benchmarks to find out. 
1. You know what it means to be fluent
Becoming fluent in a new language is extremely difficult, especially for people who only begin learning as adults. Unfortunately, being fluent in English is about more than having a large vocabulary and being able to have a conversation. In order to be fluent, you need to be able to speak with the same level of proficiency as a native English speaker. Native speakers don't all the words English has to offer, but they do know how to seamlessly use the ones they're familiar with. Their pronunciation isn't impacted by the accent from another first language. They don't need to think before they speak. They also never look for opportunities to not speak in English. 
If it's your goal to become fluent in English, you need to know what fluency truly means. This will give you the guidelines you need for areas of improvement and for progress tracking. 
2. You can speak about a variety of things in English 
Maybe you plan on enrolling at LAL School to take one of our English for Work Courses. You want to work remotely or in a new country, and you need to be able to speak English to reach these goals. If you're only using English for work, learning jargon and how to perform industry-specific tasks will certainly serve you well. 
But being able to speak English competently at work is not fluency. You will also need to know enough general English to socialise, run errands, chat about work with people who have different jobs, have relationships and more. You should be comfortable conversing about everything from work to the weather.
3 You don't translate in your head before speaking
When you first start learning a new language, you will first think about what you want to say in your own language, and then translate it into the new one a little bit at a time. And when you hear something in the new language, you translate it into your first language in your head. 
At this stage of the learning process, having conversations, reading and writing are all very laborious tasks. If you're fluent in a language, this doesn't happen. When you've reached this level in English, you will simply know what something means. You will simply be able to speak without thinking about the meaning behind what you're saying; you'll just be able to say what you mean. 
4. You have more control over your accent
This is the most difficult part of gaining fluency in any language. Growing up, you will only have been exposed to certain sounds and sound combinations; these will be the ones in your own first language. 
When you learn a new language, your mouth physically does not have the muscle strength or memory to produce sounds that are not already in your own language. That is why you speak with an accent when you're learning another language. You are using a sound from your own language that is as close as possible to the one you're aiming for in the new language. 
Because this is a physical barrier, the only way to overcome it is to practise. Identify which sound pronunciations you're getting wrong in English, listen to audio of the way it should sound, and simply keep repeating it until you are able to make the sound easily. From there, it's about training yourself to automatically use what you've practised here every time you speak English. 
5. You're fast
As you get closer and closer to fluency, you will be able to speak, read and write faster. You won't be spending as much time labouring over translating in your head. You are able to find the words you need as you speak and you don't pause as much to think. At this stage, you can speak English at the same speed as native speakers, and you can also understand them speaking at their own pace. 
6. You're comfortable and confident
If you're still a new English speaker, there will be discomfort. For example, it can be awkward when you don't understand humour that depends on knowing the language, as well as knowing that people you're chatting to are modifying their language to help you understand them. 
The more English you learn, the more comfortable you'll feel in these kinds of situations. You won't feel anxious about ordering food or going to a doctor where you have to speak English. And with this comfort comes confidence! 
LAL School in Cape Town offers a unique language-learning experience, where formal English lessons are balanced with real life activities and excursions for you to put what you've learned into practice. Explore our courses if you want to learn English in the most beautiful city in the world!