5 Things to Consider for Your Study Abroad Packing List by
Magdalena Osiejewicz
17th May 2019
0 comments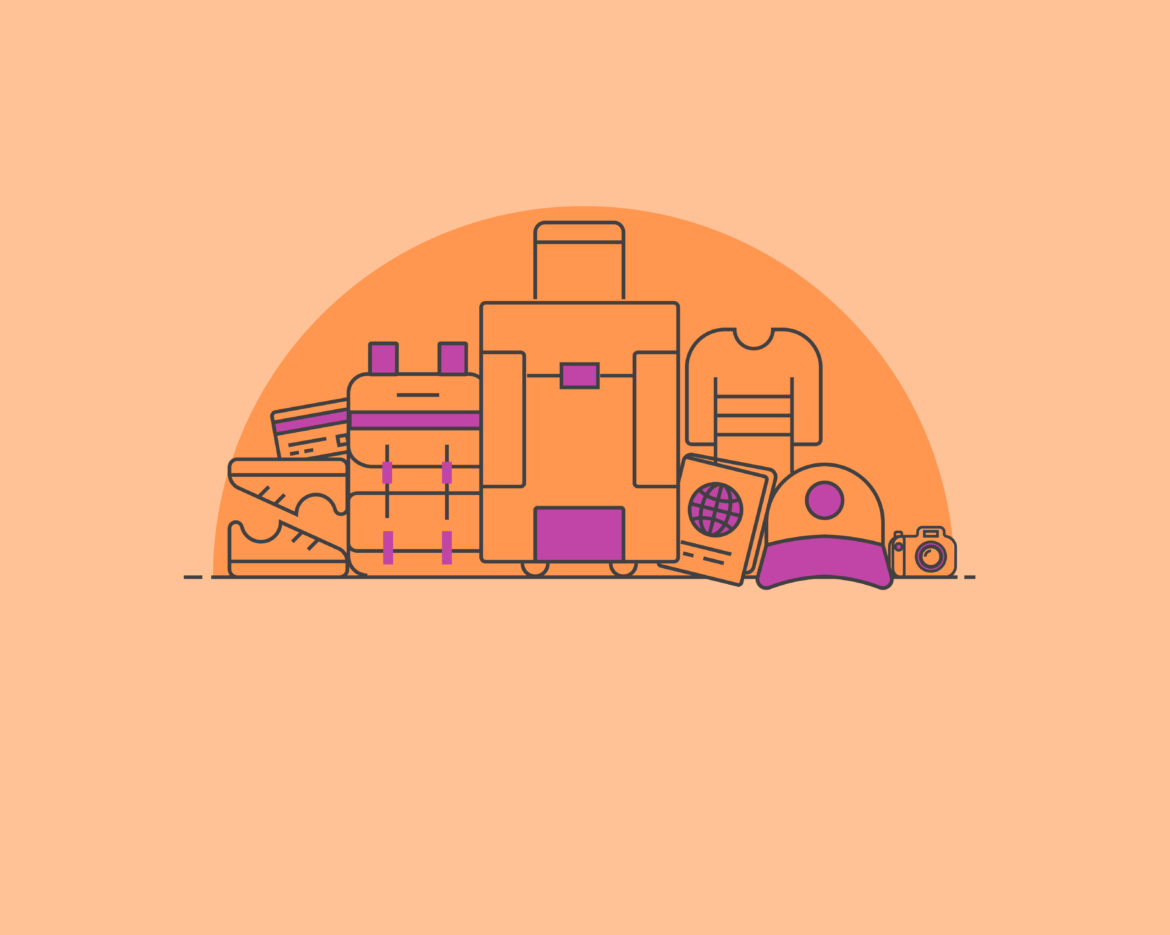 Packing for any trip can be a challenging task. What to take and what to leave behind? Striking the right balance between being prepared for different situations and overpacking is necessary but not easy. The problem becomes even bigger if you're preparing to go away for longer. Don't worry, though. We've prepared a list of 5 things to consider when preparing your study abroad packing list.
1. Write Down Your Study Abroad Packing List
This may seem somewhat obvious but many people just create the list in their mind so they won't forget any of the things they've identified as necessary on their trip. Our memory has a lot of new things to register every day and it isn't wise to rely on it for everything.
Remember to take notes as you're mentally going through the list of important things to take with you for your learn English abroad experience. If, later on, something else comes to your mind, don't just think you won't forget it but rather add it to the list immediately.
2. Research Your Destination
One of the most important things to do when preparing your study abroad packing list is researching your destination. Is the place where you will be taking your English course hot or cold? Is it likely to rain or snow there? Take the weather into account when choosing your clothes as you don't want to have a nasty surprise. 
Another important part of your research should be the the things that are not the same in your country and in the country you're going to (you can read on our blog about the differences between Turkey and the USA). Do they use the same sort of electric plugs as you do? Can you get a local SIM card? Look for the answers on expat forums and among friends and acquaintances who've visited the country.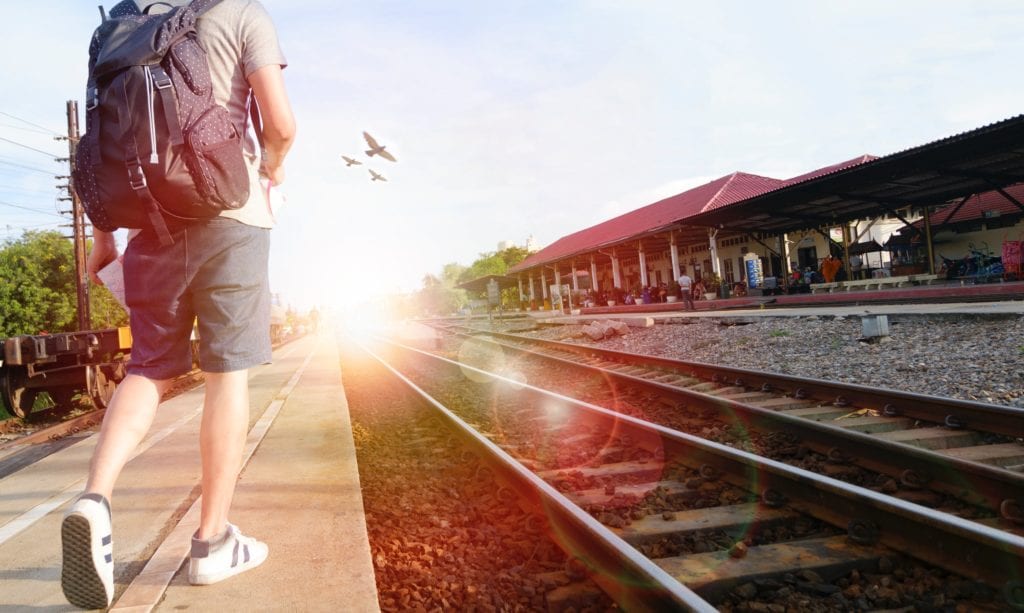 3. Don't Be a Fashion Victim
Looking good is important but you may have to leave your favourite stilettos at home when packing for your English course abroad. You can take one set of nicer clothes with you for a special occasion but you should mostly be guided by practicality.
Apart from considerations such as the weather, which we mentioned in the previous point, you should also think about different situations you're going to find yourself in. If swimming is an option, pack a swimming costume, and if you're planning on other sport activities, don't forget your active wear. In terms of everyday clothing take these items with you which can be easily combined to form many different sets. 
4. Be Ruthless
Is your suitcase almost full already? Packing for a study abroad programme is difficult, especially when you've chosen a long-term General English or Intensive English course. Airline allowances for luggage are prepared with short-term tourists in mind and paying for excess baggage is pricey. What to do then?
Firstly, get rid of everything you don't really need or are unlikely to use during your trip. Then eliminate the things which are heavy, take up a lot of space and at the same time are easy to buy abroad. Toiletries are among the easiest things to replace.
Last but not least, check with your accommodation what they have available on-site. Maybe you don't need to take your own iron and a hair-dryer, after all?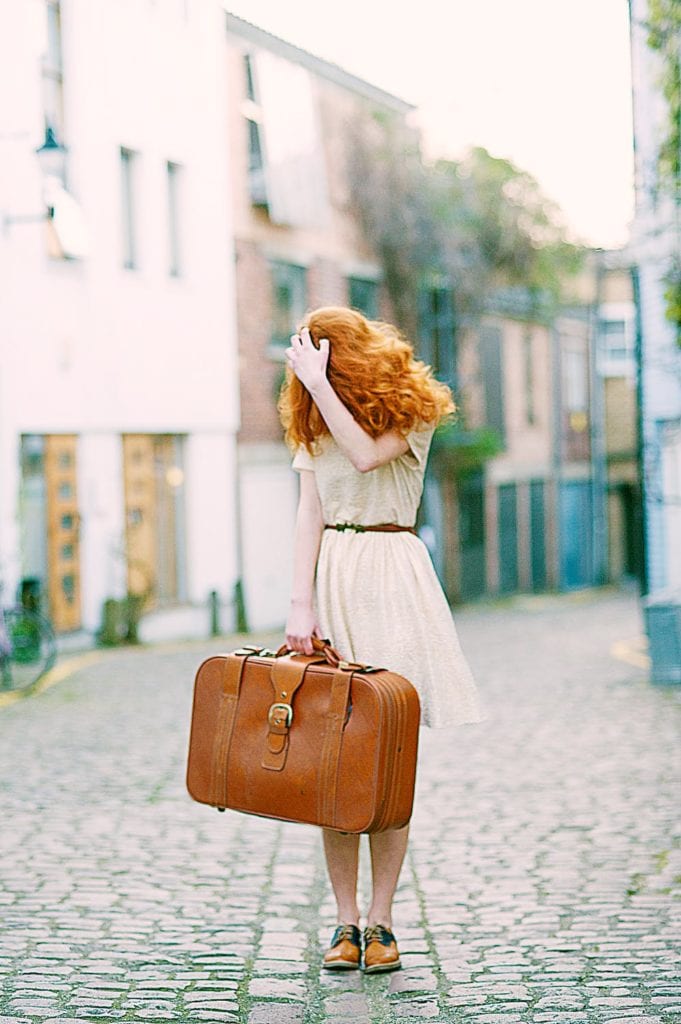 5. Take a Backpack or a Bag
Apart from your passport, one thing that should make it to your study abroad packing list is a reliable backpack or a bag. When you're done with your English course for the day you'll want to go out and do some exploring. Having a good quality bag or a backpack with you will come very handy.
Why is it so important? You should be able to carry your wallet and phone safely around, go for a hike or simply head to the beach without the need to carry everything in your hands and draw unnecessary attention to yourself.
When the time to go will come, remember about our list of 5 things to consider when preparing your study abroad packing list. You must be very excited for your trip!
If you know that you want to improve your English abroad but you haven't chosen your English course yet, visit our website and have a look at the course offer.
Related Posts
Stay up-to-date with the latest information.