British Slang: Speak Like a Native! by
Magdalena Osiejewicz
27th November 2018
2 comments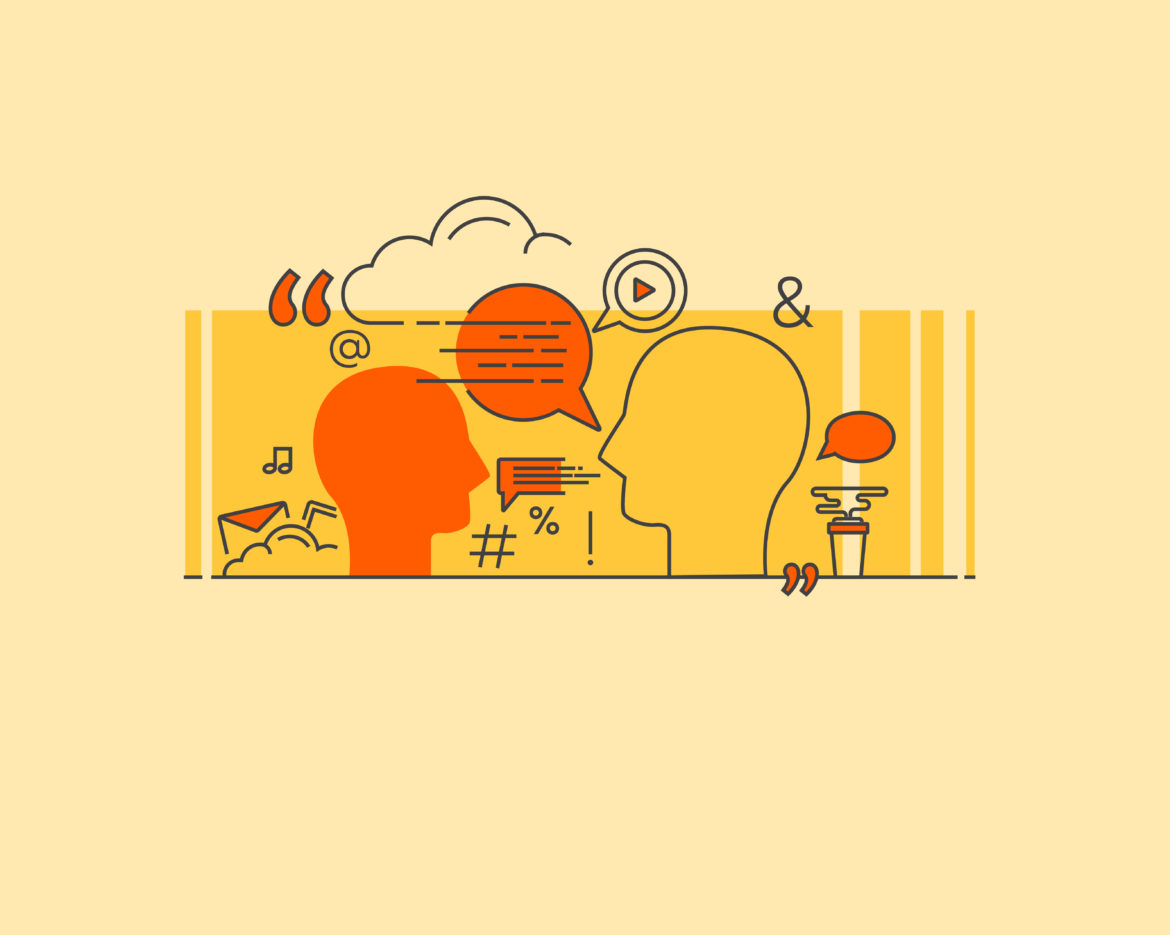 Imagine being among your friends. You surely use certain words and expressions that you'd never mention during a chat with your boss. Speakers of all languages express themselves in a different way with different people. This is why to sound natural in England, you'll need some useful phrases from British slang.
1. Alright?
It's a greeting derived from the question "Are you all right?".
Unlike the full expression, it often doesn't require an answer. It's used as a form of acknowledgement to say "Hello!". You can also say "Alright, mate?" to a friend. "Mate" is a very popular word in Britain. To refer to a male in general you can also use other local expressions: "chap", "lad" and "bloke".
2. Blimey!
A very British expression of surprise.
3. Blinding
You probably know the general meaning of the word blinding, namely, causing temporary blindness. In informal British English, however, the word also means very impressive or skilful e.g. a blinding victory.
4. Bloody
It's an intensifier that British people like a lot. It's also a minor swear word so be careful who you say it around. To give you an example of its use, "That's bloody awful!" translates as "That's really awful".
5. Chuffed
If you're very pleased with yourself for having achieved something, in British slang you could say that you're "chuffed to bits". You can also be "chuffed about" something.
6. Cracking
A word used to express your positive feelings about something e.g. It's a cracking good film.
7. Fancy
People in Britain really like the word "fancy". Here are some expressions with the word along with their meaning in standard English:
Fancy a pint? – Would you like a beer?
Fancy a cuppa? – Would you like a cup of tea?
"Fancy" in general is a way of asking someone whether he or she would like something. Be careful, though. If you ask about people, the word changes its meaning to liking someone rather a lot as in the following question: 
Do you fancy Marc? – Are you attracted to Marc?
You can also use it to disapprovingly talk about someone who loves themselves a bit too much:
Jane really fancies herself. – Jane thinks too much of herself.
8. The fuzz
It's a word for the police in English slang. There was even a popular English comedy released in 2007 entitled "Hot Fuzz". A common term for a policeman is "copper". You'll also encounter the words "Bobby" and "Peeler", both originating from the name of Sir Robert Peel, who created the London Metropolitan Police.
9. Gobsmacked
This informal adjective means surprised beyond belief e.g. I was gobsmacked!
10. Gutted
If a British person is deeply upset or disappointed about something they would say that they're "gutted". The term is rather descriptive as it evokes an image of the removal of intestines, for instance, from an animal before eating.
11. Lovely
I think there's no other word I associate with Britishness more than "lovely". Native English speakers from England use it a lot to express their fondness of something.
12. Reckon
"To reckon" means "to think" in informal UK English e.g. I reckon she'll come with her husband.
13. Rubbish
In English slang saying that something is "rubbish" means that it's worthless. You can use it as an adjective to say something isn't good e.g. His new book is rubbish. If you refer to something by saying that it "is rubbish" or "is a load of rubbish" you suggest it's untrue.
14. Wicked
The adjective means bad or evil in its standard usage. Young British people use it informally to say that something is cool or amazing.
15. Quid
An informal term for a pound, which is used in singular e.g. I won't pay three hundred quid for a dinner!
Slang is an important element of English. To communicate effectively in a language you can't rely solely on the "proper" lingo. People will look at you funny if you're overly formal and it's an important skill to be able to adapt your register depending on who you're talking to.
To make your English conversations better, take one of our English courses specifically designed to help you speak:
– Conversation English is aimed at developing your conversation skills as well as listening comprehension.
– English culture will deepen your understanding of British culture.
Which one do you like better? Make up your mind and start your language experience abroad with us today!