The Best Mobile Games to Help You Learn English by
Magdalena Osiejewicz
3rd July 2019
0 comments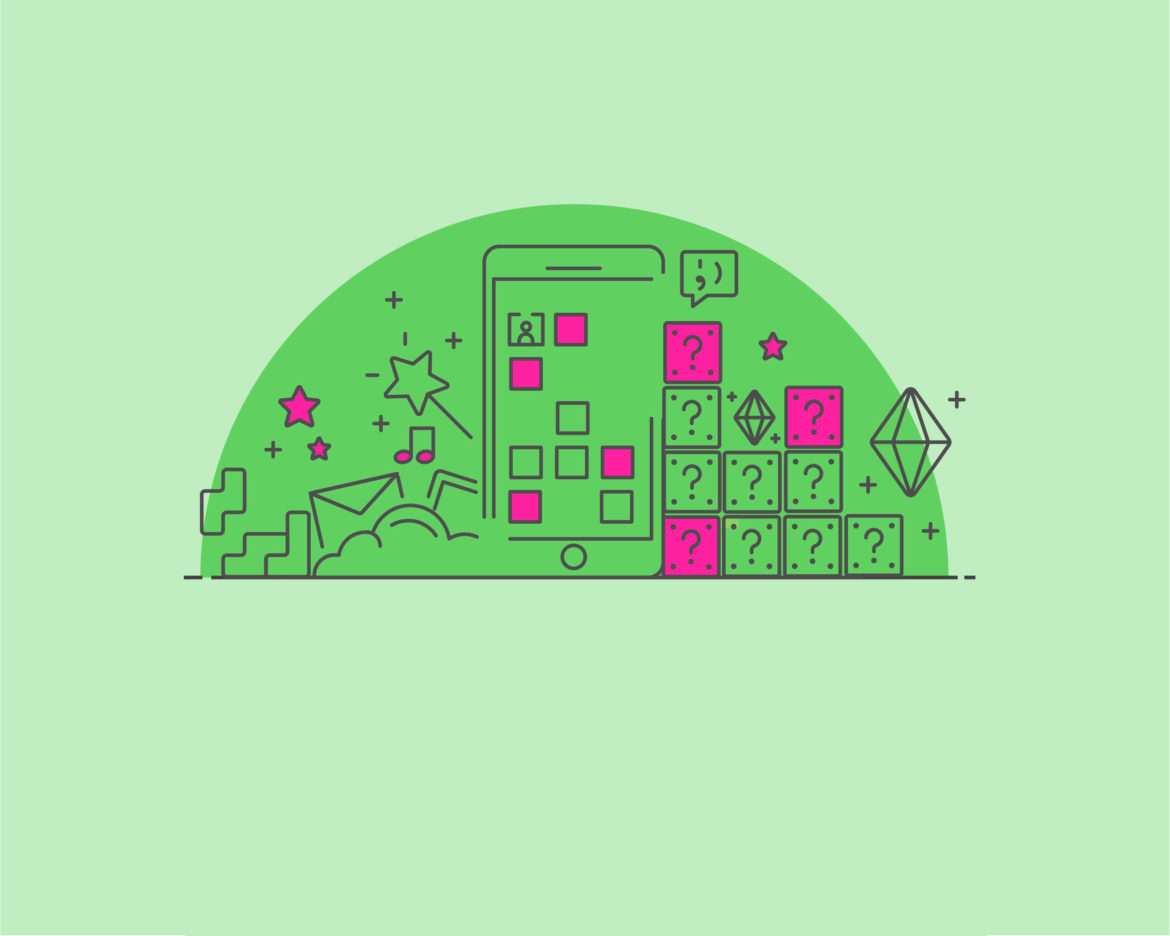 Gamification is a great trick that allows you to learn faster. It's easy to keep yourself motivated, while having fun and trying to achieve higher and higher scores or levels. This assumption is what many language learning apps are based on. We have enumerated some of them, aimed specifically at English learning, in our blog post "Find the Best English Learning App".

There's also another, less popularised way of fun learning on the go. We're talking about word games! Games are a great supplement to traditional language learning tools. They can help you effortlessly expand your vocabulary, whenever you have a minute or two of free time. Here's a number of suggestions of mobile games you can use to learn English:
1. Words With Friends
Words With Friends is an amazing mobile game that will help you increase your vocabulary. You can play it with your friends, family or online contenders. Thanks to this game you'll remember English words faster and practise your spelling.

The game is also free of charge but it offers in-app purchases for those who are interested in getting them. You can use it on your iPhone, iPad or iPodTouch. If you ever get bored with it, remember that there's a follow up to it too – Words With Friends 2.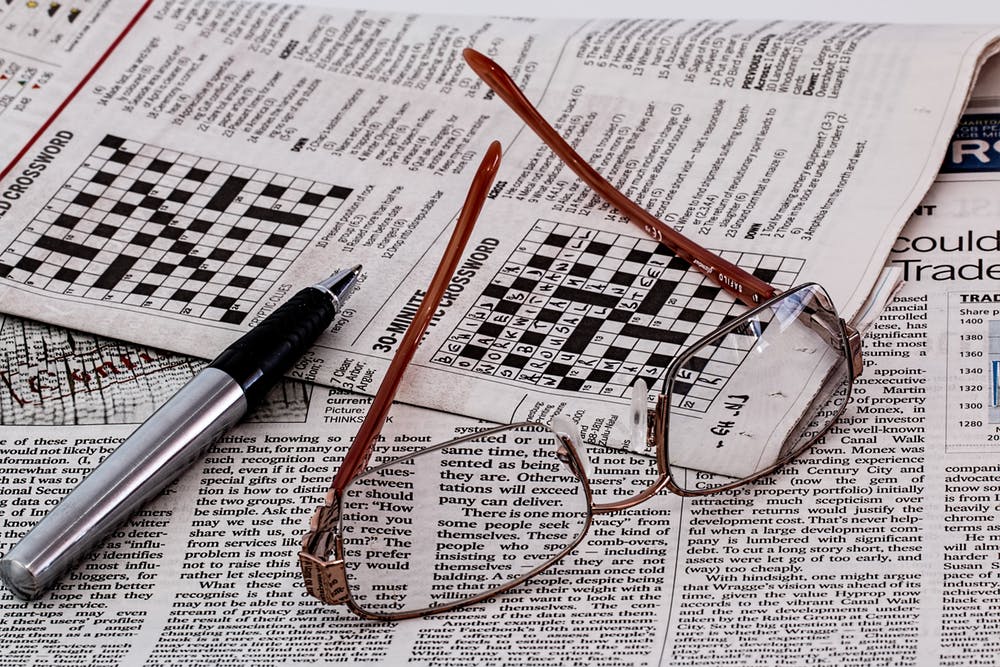 2. Wordscapes
Do you like crossword puzzles? Great! Wordscapes is a mobile game that will give you exactly that on your phone. It's currently rated at 4.8 on App Store! Do you need any more encouragement?

You have an unlimited number of trials but even then finishing a level can be a challenge. This game will pick your brain and help you quickly expand your English vocabulary. You'll have so much fun, you won't even notice when it's happening.
3. Pictoword
Pictoword is another position on our list of mobile games to play in order to improve your English. Just like with Words With Friends you can involve your friends in your online entertainment. A big perk of this word puzzle game is that you can play it offline!

What's more, it allows you to choose a mode, depending on your confidence level. The game not only makes you practise and learn English vocabulary but also checks your knowledge of historical figures, landmarks and celebrities. You can choose whichever guessing category tickles your fancy.
4. Infinite Word Search Puzzles
Find the words you know and learn new ones when playing one of the most entertaining mobile games, Infinite Word Search Puzzles. There are 35 different categories as well as different play modes. If you're quite competitive, you can play against strangers or your friends and check who's better at finding words.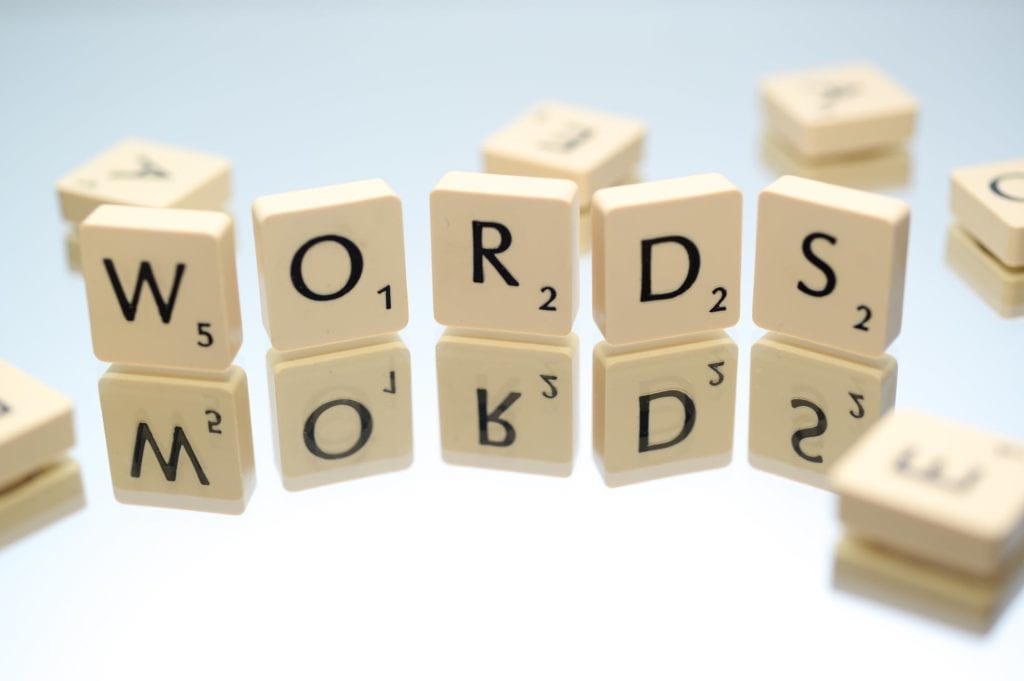 5. New York Times Crossword
The New York Times crosswords are enumerated among the best in the world. Now, you can enjoy them on your phone by using one of our recommended mobile games called simply, New York Times Crossword. It'll help you learn English and come up with the right words faster.

A new crossword is uploaded every day so you're unlikely ever to run out of entertainment. It's free of charge during a 7-day trial but if you want to enjoy it after that, you'll have to pay for a monthly or annual subscription.
6. 4 Pics 1 Word
If you're wondering, pics in the name of the mobile game 4 Pics 1 Word stand for pictures. The game is really easy to play: you need to guess what 4 pictures in front of you have in common. It teases your brain and helps you expand your English vocabulary.

These mobile games are certainly fun but more importantly they're great language learning tools. When you're trying to improve your English you should practise as often as you can and such word games allow you to do it wherever you go, as long as you have your phone with you. If you're looking for more fun ways to practise your language skills, have a look at our blog post "Podcasts That Will Help You Learn English".
Are you ready to take your learning to the next level and practise English literally all the time by taking a language course in an English-speaking country? Have a look at the courses we offer!