5 Christmas Movies to Celebrate the Holidays by
Magdalena Osiejewicz
19th December 2019
0 comments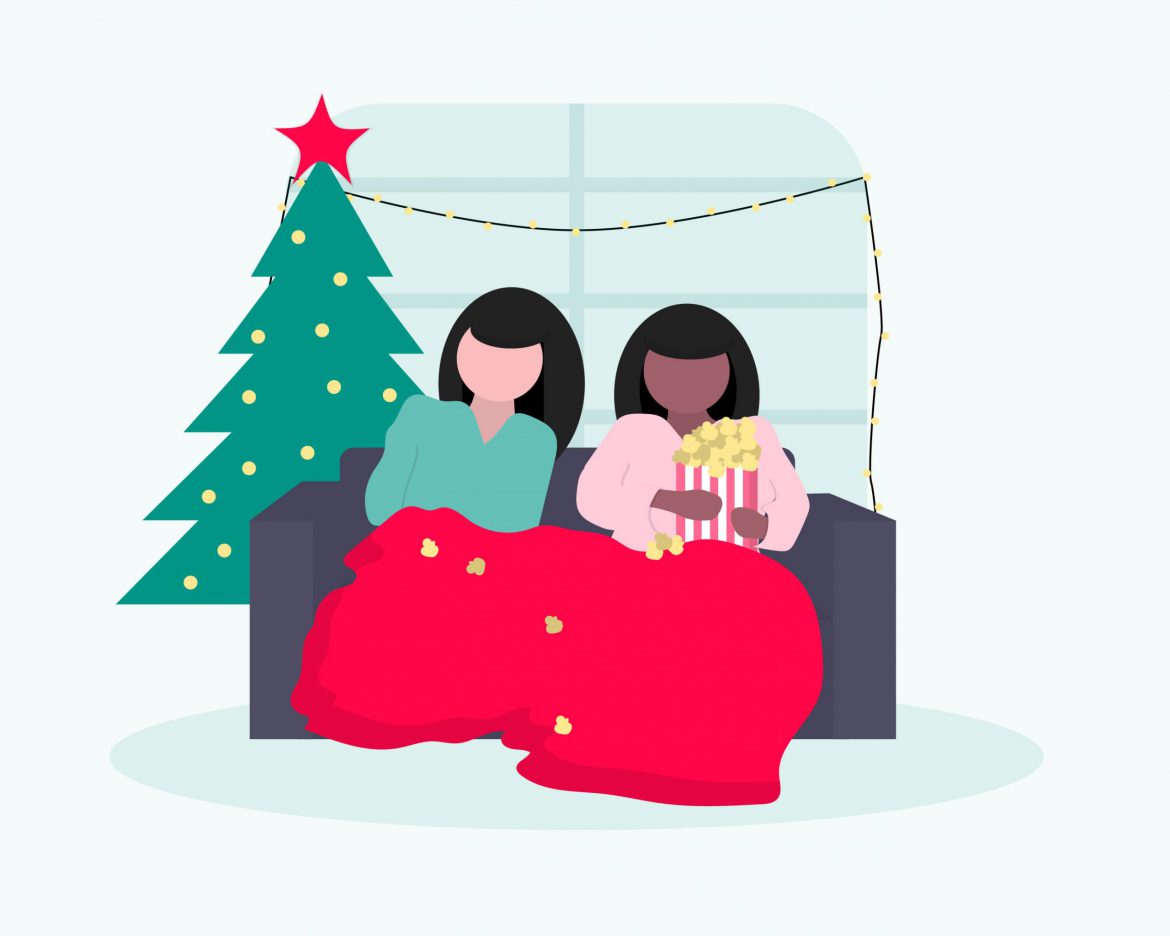 Slowly but surely, we're approaching the holiday season. For many people around the world this means Christmas celebrations. Even if you're not one of them, however, you can still enjoy the holiday season cheer by watching heartwarming Christmas themed movies with your friends or family.
Watching movies in English is also a great idea if you want to improve your language skills. Here are our picks of 5 Christmas movies to watch during the winter break or for New Year's Eve, if you're planning to stay in:
1. Home Alone
Home Alone is a 1990 movie classic about Kevin (Macaulay Culkin) who is by accident left behind in his family home, when his family goes away for Christmas. It initially seems to be a dream come true for the young boy, until it turns out that he has to deal with two burglars on his own…
Home Alone has been charming audiences all around the world for many years. In some countries watching it during Christmas has become a tradition of kind. This unpredictable comedy will certainly bring a smile to your face.
Not in the mood for a comedy? Watch Halloween movies to learn English instead, to improve your listening comprehension skills.
2. Love, Actually
Who doesn't like a good romantic comedy? Maybe Grinch, but we'll get to him a bit later. Love, Actually is a funny, heart melting movie with great music and even better cast. Great actors such as Hugh Grant, Keira Knightley, Liam Neeson, Emma Thompson, Alan Rickman and Rowan Atkinson teamed up to give you prime quality entertainment.
When it comes to the plot, this film is a mixture of interconnected stories. You'll meet a widower, a man struggling with his best friend's choice of partner, the Prime Minister and many more characters.
The movie have received positive reviews around the world and inspired a number of romantic comedies. Similarly like Home Alone it can often be seen on TV around Christmas.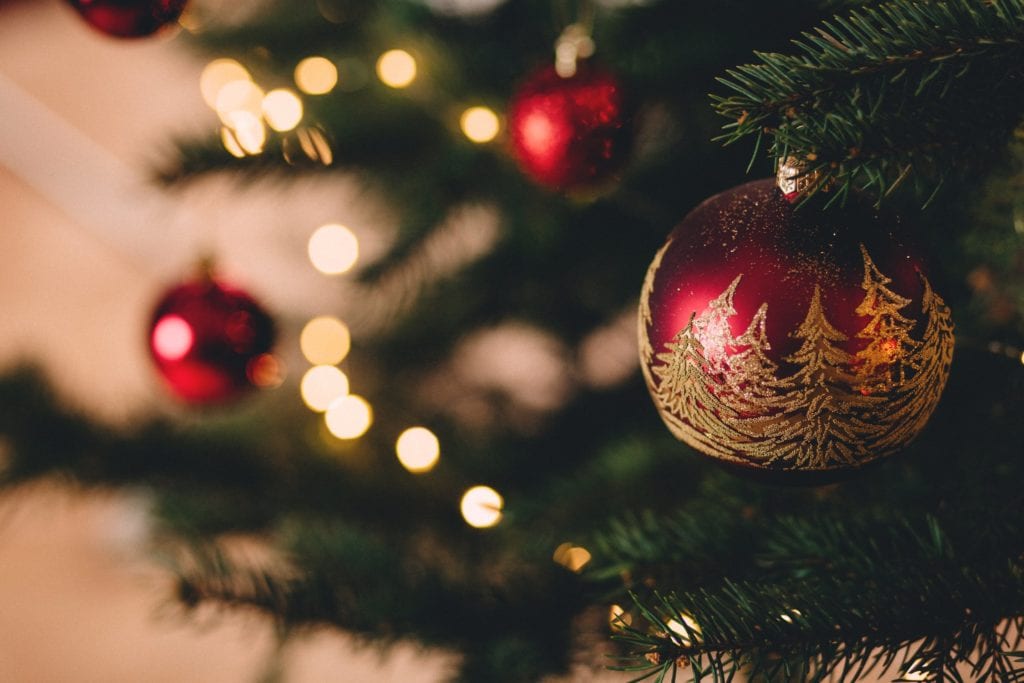 3. How the Grinch Stole Christmas
I suggested that the Grinch may not like Love, Actually. This is because this fictional character doesn't like Christmas or anything at all.
The Grinch is a green creature straight from a Dr. Seuss's book. It's meant to appeal to kids but in fact is a great example of family entertainment for people of all ages. It's not surprising, giving that we can see Jim Carrey in the title role. The actor does a great job as always, but let's not forget the make-up and costume artists who contributed to the magical atmosphere of this movie.
Have reading about the Grinch put you in a playful mood? Try the best mobile games to help you learn English.
4. The Nightmare Before Christmas
This movie is distinctly different from others included on this list. This stop-motion animated film is much darker than other suggestions. However, the story of Jack Skellington who decides to bring Christmas to Halloween Town isn't deprived of humor. This cross-genre fantasy musical will certainly satisfy even the most demanding cinema lovers.
The creativity of the movie is to be attributed to its director, Tim Burton. You may know him as the person responsible for such movie classics as Beetlejuice, Edward Scissorhands or Ed Wood. All of them are worth recommending, if you're a fan of creative movies. Just don't forget to either switch the subtitles off entirely or set them to English when watching these films to make sure that it's real language practice for you.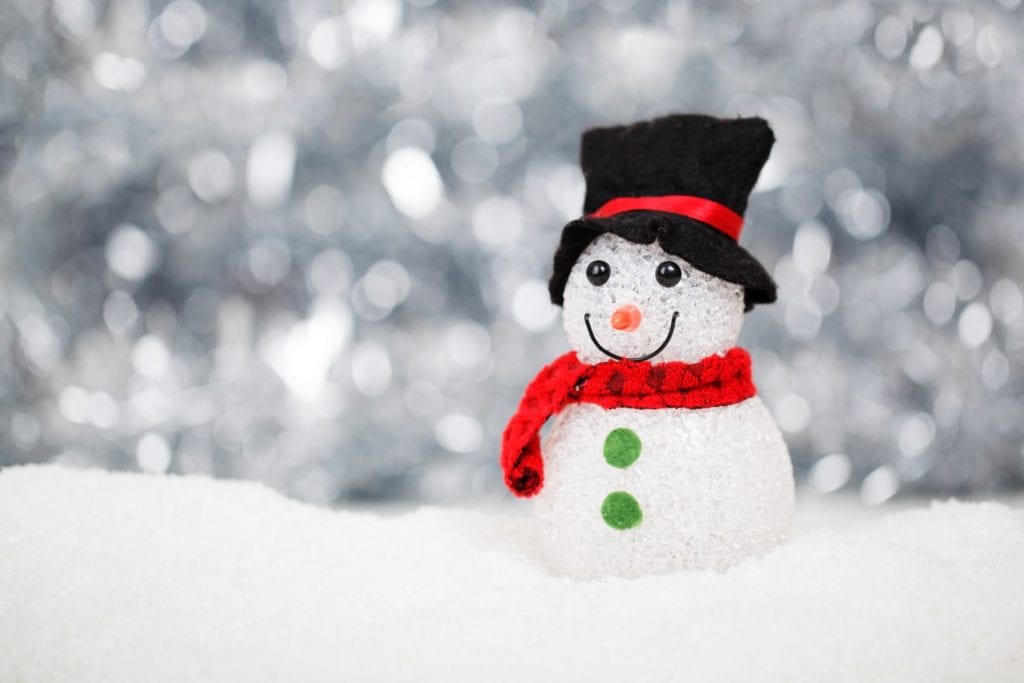 5. Jingle All the Way
They say that dreams come true for Christmas. This is why when Howard realises he's forgotten to buy a dream toy for his son as a gift, he does everything he can to still deliver it to him on Boxing Day. It turns out to be an extremely challenging task…
This entertaining film features the former governor of California, Arnold Schwarzenegger. As an actor he is mostly known for his role in the Terminator movie series, but he's also a great comedy actor.
The movie shouldn't be taken too seriously, so prepare some popcorn, sit down and relax. Just remember to keep a notepad nearby to write down English words and expressions that are new to you.
How do you like our list of Christmas movies to watch during the holidays? Let us know in the comments' section. If you need more things to watch to work on your English, check out our blog post enumerating 5 Netflix TV shows that will help you practise English.
Watching movies and a great and entertaining way of improving your language skills. An even better one is a language course in an English-speaking country. Check out our offer by clicking the button below!