Learn English Abroad: Where to Study in the USA? by
Magdalena Osiejewicz
4th December 2018
0 comments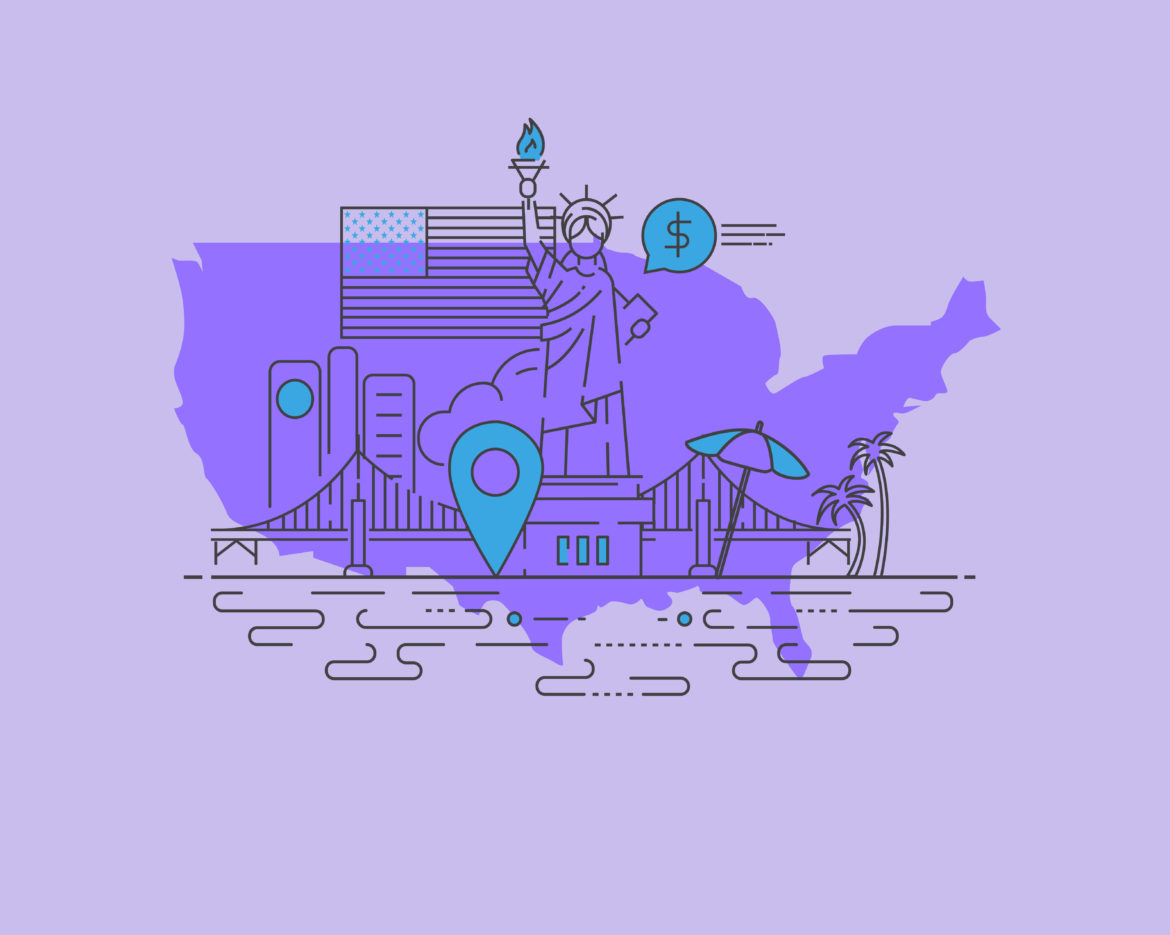 Would you like to improve your English? Taking a language course in an English-speaking country will help you become more fluent quickly. If you want to learn American English specifically, you should study in the USA. What are the best destinations to do that?
1. Work on Your English in Fort Lauderdale
Fort Lauderdale is also known as the Venice of America. The city owes its nickname to around 165 miles of canals that run through it. In your free time, you could explore them on foot, appreciating numerous luxurious yachts docked around or take a trip on a water taxi or a gondola.
If water is your element, Fort Lauderdale is a great destination for you. Apart from the stunning canals, the city is famous for its one of a kind beaches. After a few hours spent in the classroom studying English, there'll be no better spot to relax than under a palm tree. Do you think that it's beautiful there during the day? Wait for the sunset and allow it to take your breath away.
In the evening this city will give you countless opportunities to enjoy the nightlife. You could start your evening in one of the lavish restaurants and later go to a nightclub. Does this sound like the right place for you? If it does, book your English course in Fort Lauderdale today! If not, read on to find a better match for you.
2. Learn American Accent in Boston
Are you academically-driven? If you're looking for a place where your grey cells will be constantly stimulated, there's no better location to study English in the USA than Boston. Our award-winning partner school NESE has a strong curriculum that will satisfy even the most studious bookworms. What's more, the school is just a stone's throw away from Harvard University.
I get that you like to study hard but everyone needs to relax from time to time. Boston will give you numerous opportunities to do so. It is, after all, a diverse city and the capital of the state of Massachusetts. You can expect a cosmopolitan vibe where history is intertwined with modernity. Enjoy the historical sites as well as the yuppie side of the city to get the best of everything.
When your primary goal is improving your English quickly, the English school in Boston is a great choice. The city, where it's based, will provide you with stimulating entertainment options for after hours so that you can enjoy the perfect study experience abroad.
3. Study English in New York
Would you like to learn English in New York? If you're a young learner, you can join our New York Experience Summer School. In case you're not sure whether this is where you want to go, let me tell you a bit more about it.
Who doesn't know the Statue of Liberty? This landmark is just one of countless places in New York that should be on your bucket list. The 45 million visitors who visit the city every year cannot be wrong about it. Its cosmopolitan appeal is truly exceptional. One thing is certain – you'll never forget the time you spent learning American English in the Big Apple.
Do big cities appeal to you? Then think no longer where to go to study English in the USA. New York is the perfect place for everyone who enjoys architectural wonders as well as hustle and bustle of the urban landscape. Our New York Experience Summer School supplements your English course with a number of trips and excursions to make sure that you'll get the best of your time spent in the city.
Choosing the right destination is very important. After all, you want to have the experience of a lifetime during your language stay, don't you? You'll improve your English and have a great time at the same time. What do you say? Choose your destination to study in the USA today!
Related Posts
Stay up-to-date with the latest information.