The Best Destinations to Learn English Abroad by
Magdalena Osiejewicz
13th November 2018
0 comments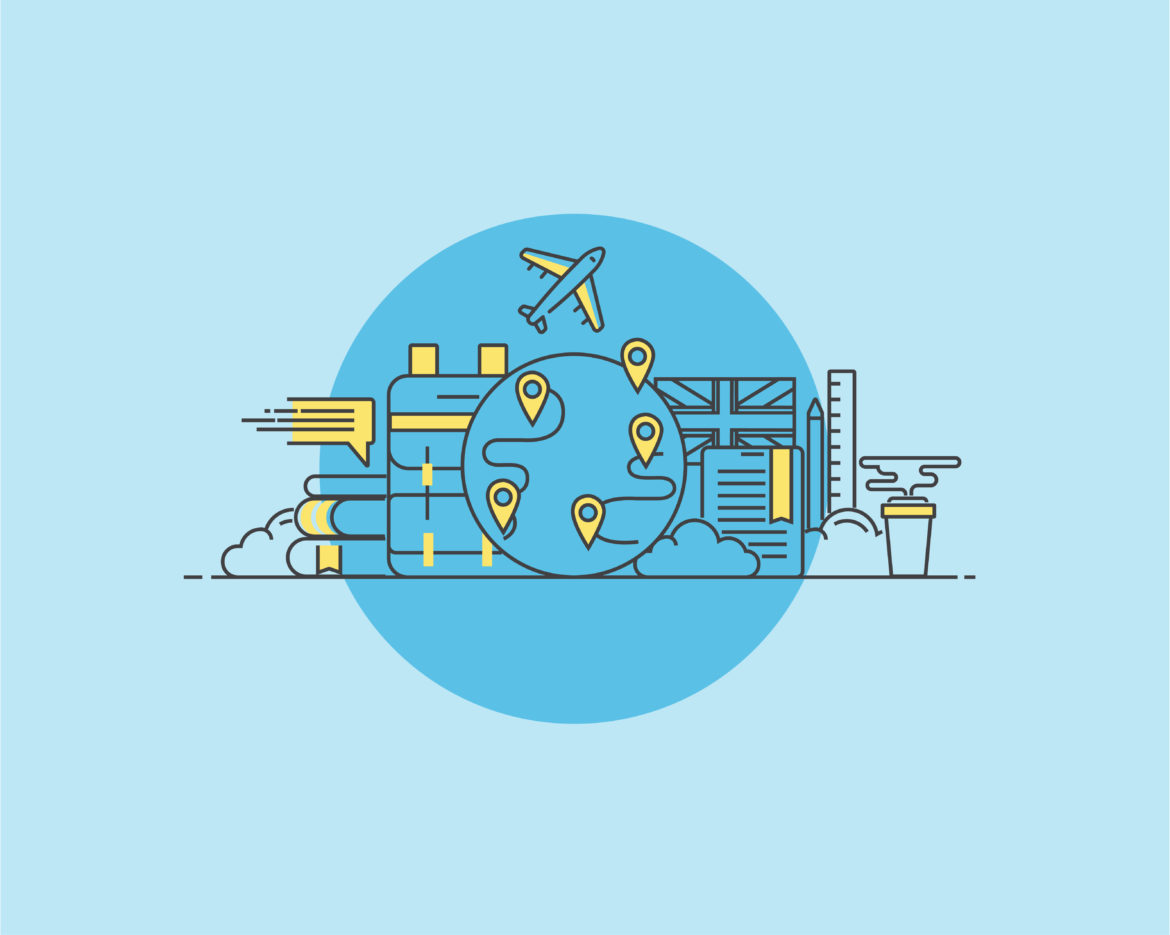 Did you know that one of the most effective ways of learning English is by means of language immersion? Living in an English speaking country allows you to improve your language skills by communicating with locals wherever you go, apart from just learning in the classroom. What are the best destinations to learn English abroad? Have a look at our list.
There's No Place Like London
As you probably know London is the capital of England and one of the best places to go to improve your English.
A language vacation in London is a truly unforgettable experience. You can try out a double-decker bus, call your family at home from one of the landmark telephone red booths or simply go for a walk down the River Thames.

Learning English in London also means improving your knowledge of British history. It has inspired "Game of Thrones" so you simply can't leave the city without visiting its historical sites such as the Tower Bridge, the London Dungeon and many, many more.
Last but not least, London is a city full of cultural wonders and the home of some of the most famous museums in the world. You can work on your English speaking skills while chatting to your fellow students about what you've seen in the Tate Modern or in the Natural History Museum.
Are you ready for an adventure? Book your course at our school of English in London today!
Say "Yay" to Torbay
If you've always dreamt of spending some time in a picturesque seaside location, there's no better destination to study English abroad for you than Torbay.
It's one of the best places to learn English in England because by visiting it you get an opportunity to explore three beautiful towns instead of one. The borough of Torbay consists of Torquay, Paignton and Brixham.
Apart from countless local attractions, Torbay gives you easy access to many other places. Dartmoor, Plymouth and Exeter are just a stone's throw away but if you're up for a longer adventure, available day trips certainly won't disappoint you.
Learn English Abroad in… Cape Town
Are you still not sure where to learn English? We have a place for you that allows you to both hike and surf all year long. If that seems like a great option, then read on and learn more about Cape Town.
It doesn't matter whether you prefer beaches or mountains. Why? Because in Cape Town you don't have to choose. After you're done with your English lessons for the day you can head to the beach with your new friends and then do a sunset hike up Lion's Head.
Cape Town isn't only a stunning city surrounded by nature but also a place full of friendly people representing different cultures. Studying English abroad also means learning about your chosen English speaking country by chatting to locals.
If you love shopping and eating out, Cape Town has plenty to offer to you too. There are many malls and countless food options catering to all sorts of preferences. You could check them out with your English speaking classmates… All you have to do to experience this wonderful place is to make a decision to learn English in Cape Town!
Live Your Own American Dream
Would you like to study English in the USA? Fort Lauderdale is waiting for you.
The city is famous for its beautiful beaches and great weather. If you love summer, you'll be happy to hear that you can find it there all year long. With lightweight clothing items being the only ones you need, you don't have to worry about excess baggage on your flight to this amazing destination.
Fort Lauderdale is also known as the Venice of America but this place is more than just beauty. It's a location full of positive energy and places to go. It allows students to practice their English after hours in great restaurants, cafés and clubs.
I hope you've enjoyed reading about the best destinations to study English abroad. Think about your preferences and take your pick or just close your eyes and randomly choose one of the places on your screen, letting fate decide for you.
Related Posts
Stay up-to-date with the latest information.