Is Cape Town Safe for My Language Adventure Abroad? by
Magdalena Osiejewicz
19th July 2019
0 comments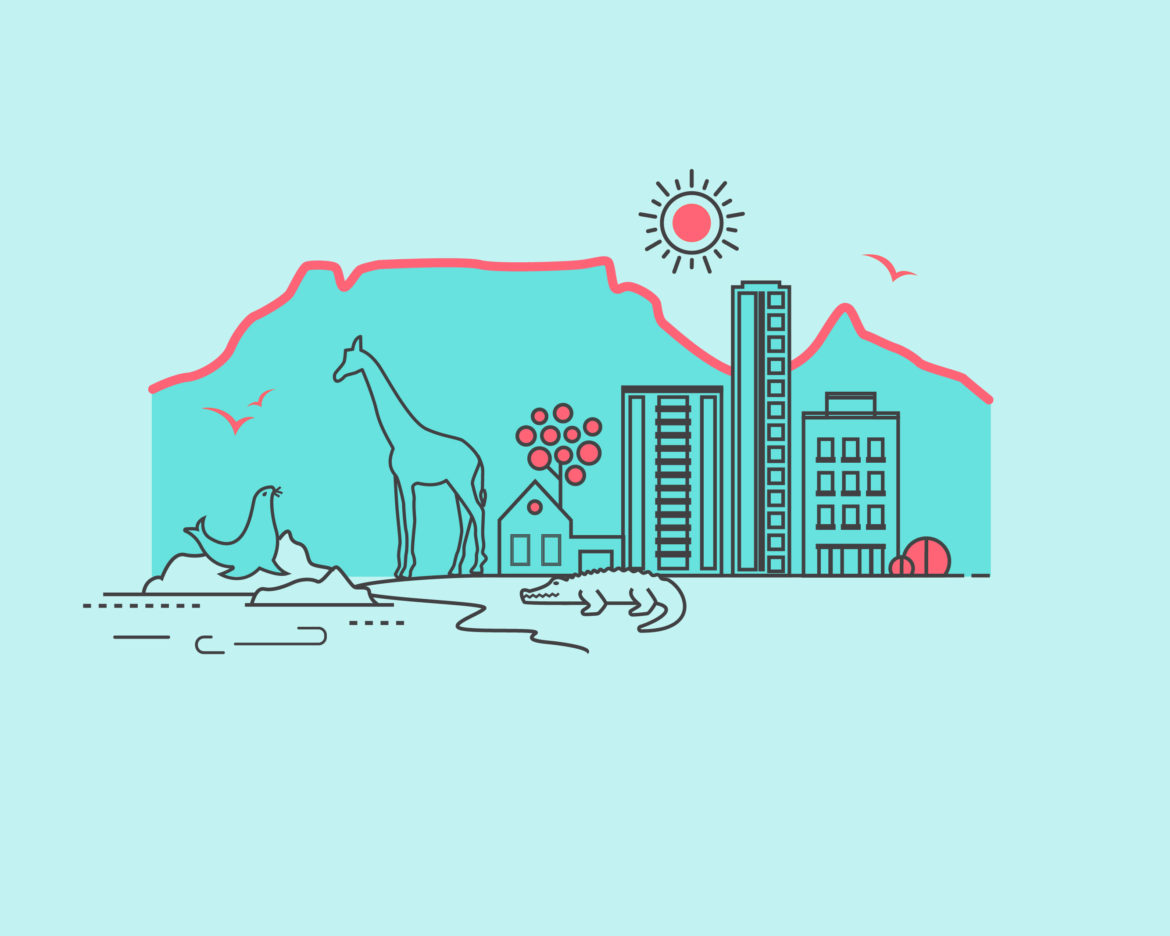 Many people considering coming to study English at LAL Cape Town are concerned about their safety during the language course. South Africa may have a bad reputation but in reality as long as you behave in a sensible way and are aware of your surroundings, your trip should be completely trouble free. Cape Town is, after all, yet another big city with safety issues very similar to those you could encounter as a tourist in other parts of the world.

We've prepared a number of tips for you to keep in mind so that you can enjoy your language adventure to the fullest:
1. Don't Walk Alone at Night
Walking alone late in the evening or at night isn't a good idea. You can go out for a dinner, pub or clubbing with your friends from LAL Cape Town (as long as you're 18 years old!) but remember that walking home on your own isn't advisable.
There are no night buses in Cape Town and the use of other public transport isn't recommended after dark. However, you can easily call a cab or use one of the apps to order a taxi that will get you home safe. The most popular taxi apps in Cape Town are: Uber, Bolt or In-Driver.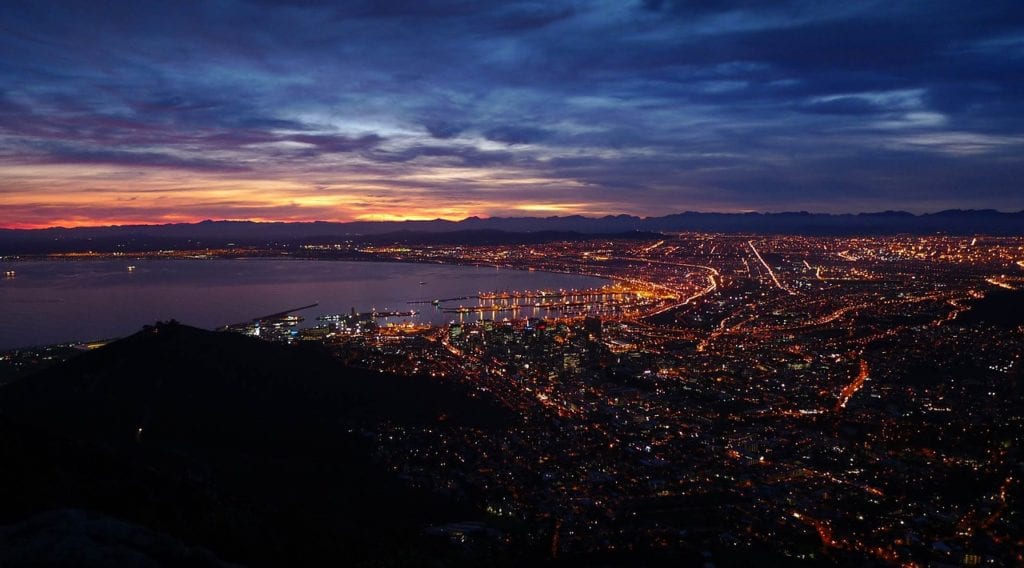 2. Some Parts of the City Are Safer Than Others
When trying to answer the question "Is Cape Town safe?", you should keep in mind that like in any other big city different parts of it are also different in terms of safety. This means that in some places precautions you should take are not the same as in others. LAL Cape Town will help you figure everything out.
During the orientation, new students find out how to move around and are given useful tips. What's more, every Monday there's a welcome tour, during which you'll gain a better understanding of the city.
3. Don't Go Hiking Alone
If you like being active there's a lot of things to do around the Mother City. We recommend that thrill seekers check out our list of extreme sports activities in Cape Town. To those who are less adventurous we suggest hiking. There are trails for all fitness levels but they have one thing in common – stunning views.
Just remember not to go hiking on your own. Four is the ideal number according to safety tips on the website of South African National Parks. No one's keen to go with you? Get your heart pumping and appreciate the beauty of Cape Town by going for a run on the Sea Point Promenade instead. The best thing is that it's just down the road from LAL Cape Town.
4. Beware of Being Too Showy
You may love your jewellery and your newest model of iPhone but like in any city in the world it's not wise to walk around showing all your expensive goods to the public. Careless behaviours may catch attention of someone who's up to no good.
Sure, you may want to wear your diamond necklace to a five star restaurant where you'll get to with a taxi. However, if you're exploring the city on foot, leave it at home. These are probably things you do in your home country so don't alter your behaviour just because you're on holiday.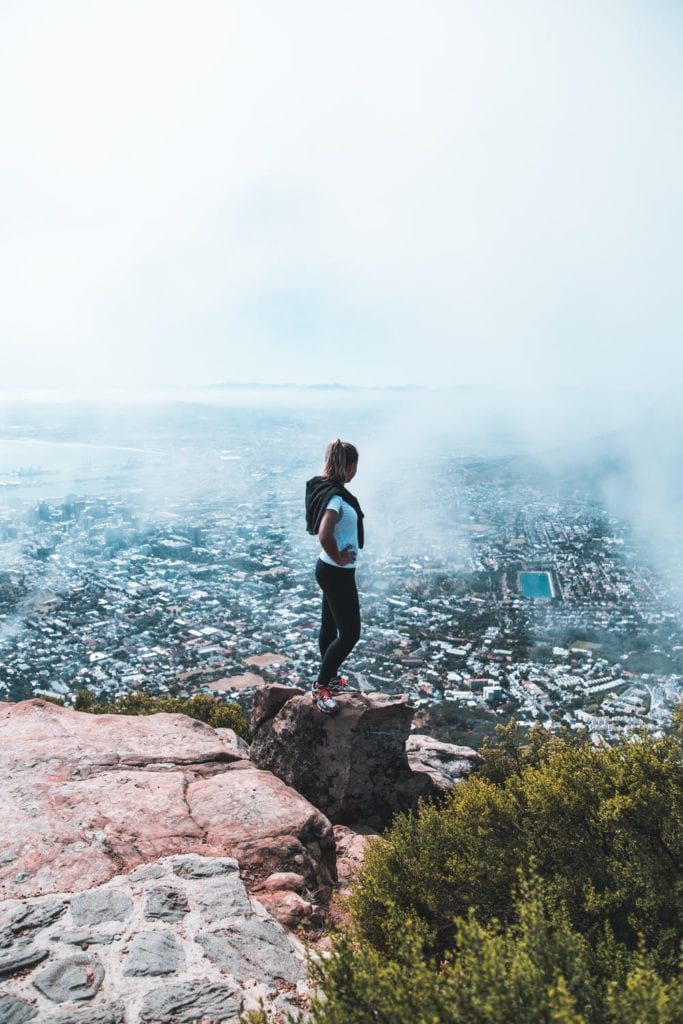 5. Take Good Care of Your Personal Belongings
Yet again this is a rule that will benefit you wherever you travel in the world. Don't leave your things unattended and if your bag or backpack is too heavy to carry it everywhere with you, make sure that you're leaving it with a trusted person.
Be especially vigilant with your identity documents such as your passport and your driver's license as well as with your credit cards and wallet. Don't keep them in your backpack unless they're very difficult to access.
6. Keep In Touch
Let people around you know what your plans are and don't disappear for a few days without a warning. Talk to your family often and don't keep to yourself during your stay at LAL. It's just more fun to do things in a group. If you don't know what to explore in the area where the school is based, read our post about 5 best things to do in Sea Point.
It's good to always be able to contact someone in case you have to deal with an issue. Having a number of a person working for LAL or a fellow student is a good idea as when you need help, a person who's in the same city that you are, will be able to assist you faster. Very often problems seem much bigger than they are in reality and while a local can help in no time, a person abroad may become really worried seeing that they're likely already wondering "Is Cape Town safe?".
7. Educate Yourself
Learning more about the place you're visiting is going to make your stay in Cape Town safer. However, this isn't the only perk of reading a bit about the city that's related to safety. Did you know that the more you know, the more you can help to keep others safe?
Many people in South Africa and in Cape Town live in poverty, which is why you'll unfortunately encounter many street kids. It's natural to want to help kids in distress but handing money isn't the best thing you can do. There are many NGOs that are trying to help children so a better solution is supporting them financially. Learn how to be responsible by reading the post "How to help street children".
To make it easier for you get involved, LAL Cape Town organises a social volunteering programme that you can participate in for as little as 2 and as long as 12 weeks.
Cape Town is an amazing and diverse destination that you will definitely enjoy exploring. The answer to the question "Is Cape Town safe?" is that it's as safe as most destinations in the world, as long as you keep in mind the precautions.
Are you ready to book your Cape Town language adventure and explore this wonderful location, while improving your English in a great school?