CELTA Certification: the Most Important Things You Need to Know by
Magdalena Osiejewicz
20th November 2018
1 comment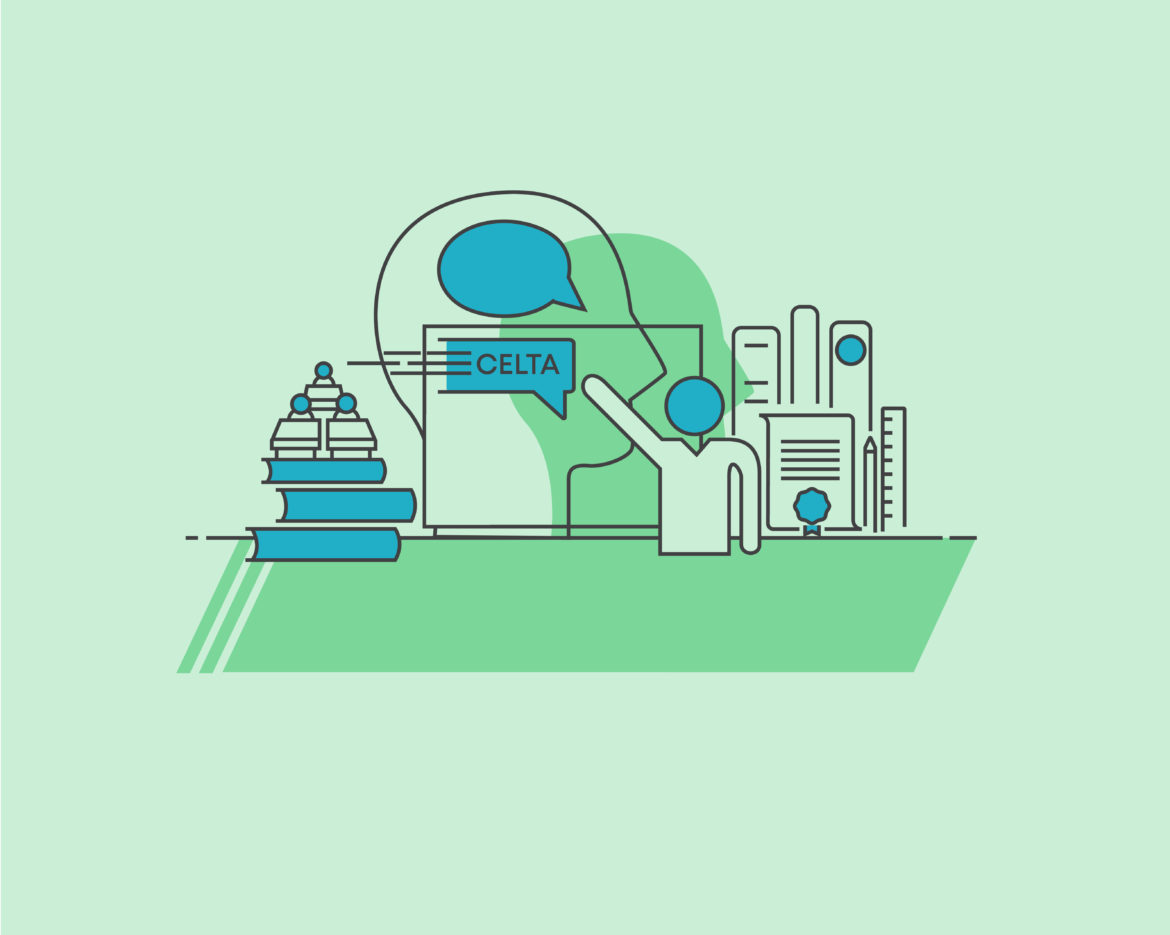 The Cambridge CELTA certification is one of the most prestigious English teaching qualifications. If you'd like to launch your career in the industry, getting it is a great idea. Here are some highlights and things you should know about it.
What Is CELTA?
CELTA is a life-long qualification awarded after a successful completion of a specialised course. CELTA courses are aimed at people interested in Teaching English as a Foreign Language (TEFL) specifically to adults and young adults.
Fortunately, you don't need any teaching expertise to join the course. It's designed for people like you – aspiring English teachers with little or no industry experience. Teachers with more experience, however, can also complete the course to obtain formal recognition of their skills.
In both cases, investing in the CELTA course preparation is a smart choice to advance your English teaching career.
How Do I Enrol? 
First, you need to find a course centre. Only approved centres can run CELTA courses. LAL's teaching training takes place in Torbay as well as in our partner school in Malta.
The CELTA certification course has a few admission requirements. They're there to make sure that you're ready to take the course:

– You need to have a high level of English. Some centres accept participants with level C1 of the Common European Framework of Reference for Languages (CEFR), others require a native-level, equivalent to C2.
– You must be at least 18 years old and have a level of education allowing university entrance.
– You'll have to do an interview to get into the programme.
I Got In. Now What?
You've been admitted to a CELTA course? Well done! To get the best out of your course, you should prepare for it a bit before you start. To help you do that your course centre will send you an official pre-course task. Its aim is to try to help you start thinking like a teacher. It also contains answers, which is why it doesn't count towards your graded coursework. You should have it ready for your first CELTA session, when you're going to discuss it.
Another thing that would help you ace the course is working on your own grammar skills and comprehension of grammar concepts. After all, this is exactly what you will have to explain to your future students.
An Excellent Programme Awaits You
The CELTA certificate can be obtained at LAL during a four week long, full-time course.
What can you expect from the course? Both theory and practice for effective English teaching. You'll learn how to understand your students and their needs as well as how to help them develop language skills. What's more, you'll improve your knowledge of the English language.
The course has three main components: input sessions, teaching practice and observations. During input sessions, you'll gain theoretical knowledge of the main aspects of lesson planning and teaching. Then, in your 6 hours of teaching practice as a trainee teacher, you'll work with students of two different levels. Last but not least, you'll be given a chance to observe lessons conducted by qualified teachers for another 6 hours.
As you can see, the course takes care of every part of your training. When you're done with it, you'll be ready to excel in any teaching assignment.
How Do I Get My CELTA Certificate?
The CELTA certification is awarded after you complete the programme. The good news is that the course is only 4 weeks long. You'll definitely have a sense of achievement after you complete it.
Apart from participating in input sessions, you need to submit a number of written assignments and complete the teaching practice component to obtain your CELTA qualification. There's no final exam as you're being assessed throughout the course. There are only three pass grades that you can get: Pass "A", Pass"B" and Pass (Pass "A" being the highest).
The course is a short but full-time commitment. If you can, try to make CELTA your focus. After all, the harder you study and the more you learn during the course, the better for you and your students.
Countless Work Opportunities
The CELTA certificate literally opens up a world of opportunity for you. If you want to teach English abroad, it will help you get the best jobs around the globe. CELTA is also accepted by British Council schools.
The course is a great idea for people who are looking for a completely new career and would like to pursue exciting English teaching opportunities. It's also an amazing choice for high-school graduates who want to take a break before starting their studies.
I hope you're ready to move your life in a new, exciting direction and launch your English teaching career. Choose your course centre and start your CELTA course preparation today!
Related Posts
Stay up-to-date with the latest information.