What Is IELTS? 5 Things You Need to Know to Ace It! by
Magdalena Osiejewicz
15th November 2018
0 comments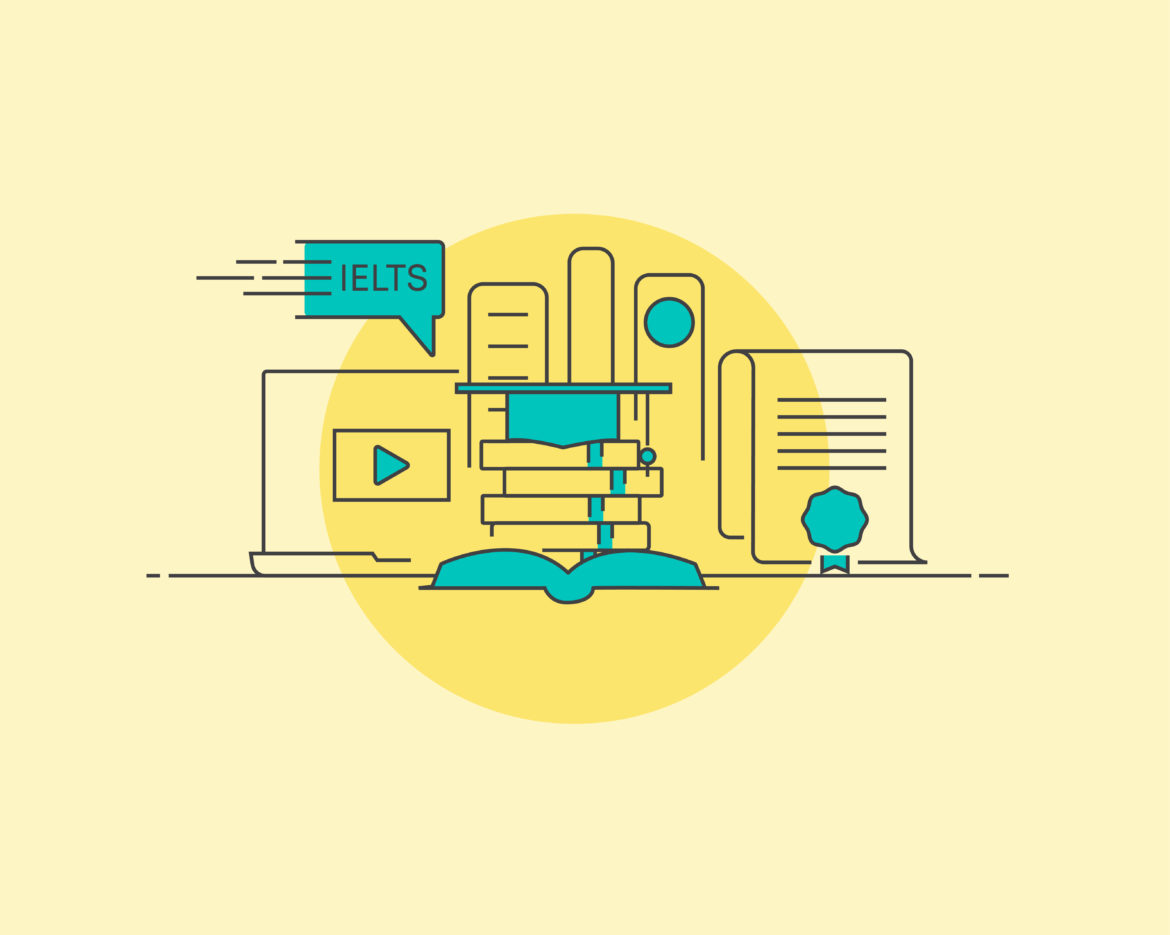 You may have heard the name IELTS, but do you know what it means? This well-known acronym stands for the International English Language Testing System. It's a language exam which can allow you to study or work in many countries in the world. Here are some tips on how to ace it.
1. Identify Your Needs
First of all, ask yourself the question, "What do I need the IELTS test for?". There are two versions of the exam available, namely, IELTS General Training and IELTS Academic.
IELTS General Training is an exam for people who want to move to certain English-speaking countries, are interested in training or want to gain work experience. IELTS Academic is useful mainly for those who want to study abroad. Remember to specify which module you're interested in when choosing your IELTS exam course.
2. Find a Test Location
Make sure that the test is available where you live. There are many test centres, so chances are you won't have a problem with finding one near you. Bear in mind that the exam takes place on specific dates so if you need to go to another town or city to pass it, it may require some planning.
Don't wait until the last moment to decide. The exam is very popular and if you wait too long, it may turn out that there are no spots left for the session you're interested in.
3. Learn More About the IELTS Structure
The most important factor influencing your success is, of course, the preparation for the exam itself. Learn as much as you can about the format of IELTS and review sample papers.
The good news is that you cannot fail IELTS (yay!). The bad news is that your results are not good enough, you won't be able to achieve your goals.
IELTS assesses four main language skills: speaking, listening, reading and writing. Each of them is tested in a different part of the exam and together they add up to 2 hours and 45 minutes of the exam's time. However, you need to consider this:
The listening and speaking parts are the same for both types of the exam.
The content of reading and writing modules, on the other hand, depends on whether you're taking IELTS Academic or General Training.
The length of each part of the test is the same, regardless of the IELTS type, with 30 minutes for the listening module, 60 minutes for reading, 60 minutes for writing and 11-14 minutes for speaking.
The writing module is the only one that can be taken separately, even a week before or a week after the rest of the test.
4. Prepare for the IELTS Test
Even if you have been studying a lot and you think you really know the answer to the question "What Is IELTS?", there's always room for improvement.
Study hard in the classroom and make sure not to waste your time on your phone. Outside of the classroom remember to do your homework (I don't mean to sound like your mom but she's right!) and try to find your own ways of improving your English.
Do you like listening to music? Practice your listening skills by writing down lyrics. If you're an avid reader, read as many books in English as you can. Don't make it passive learning either and check new vocabulary as you go through books.
You can also buy newspapers and magazines or read the news in English online. Last but not least, watch movies in English and forget about the subtitles. Who said that your IELTS preparation can't be fun?
5. Relax and Do Your Best on the Day of the Exam
I know it's easy to say but you need to at least try to relax on the day of your exam. Stress can be a good motivator to study but, during the test, it will just hinder your efforts. Tell yourself: "I've studied hard, I know the IELTS structure well, I'm in the right test location and I'm going to be just fine."
After the Test…
---
Get Your Results
It takes 13 days to obtain the results of the IELTS test you've taken. Your Test Report Form lists how well you've done on each part of the exam. It also contains a band score, in other words, your overall average of test results.
If you want to improve your score, you'll have to redo the whole test. You can take it as many times as you want. Nevertheless, remember to do additional preparation before you retake the exam. Work particularly on the areas in which you haven't performed well.
If you're happy with your results: Congratulations! Your Test Report Form can be used as proof of your language abilities for 2 years.
In Summary…
Check whether you know what is IELTS and decide if it's the right exam for your needs.
Find out where you can pass the exam.

Learn about the structure of the exam.

Study, study and one more time study
Do your best on the test.
6. Get your Test Report Form and use it to pursue your goals.
I hope that this article will help you in your attempts at acing the IELTS test. Don't forget to act and enrol in the IELTS exam course in one of our wonderful locations. Good luck!