Study Abroad in Cape Town: 5 Things You Should Know by
Magdalena Osiejewicz
17th October 2019
0 comments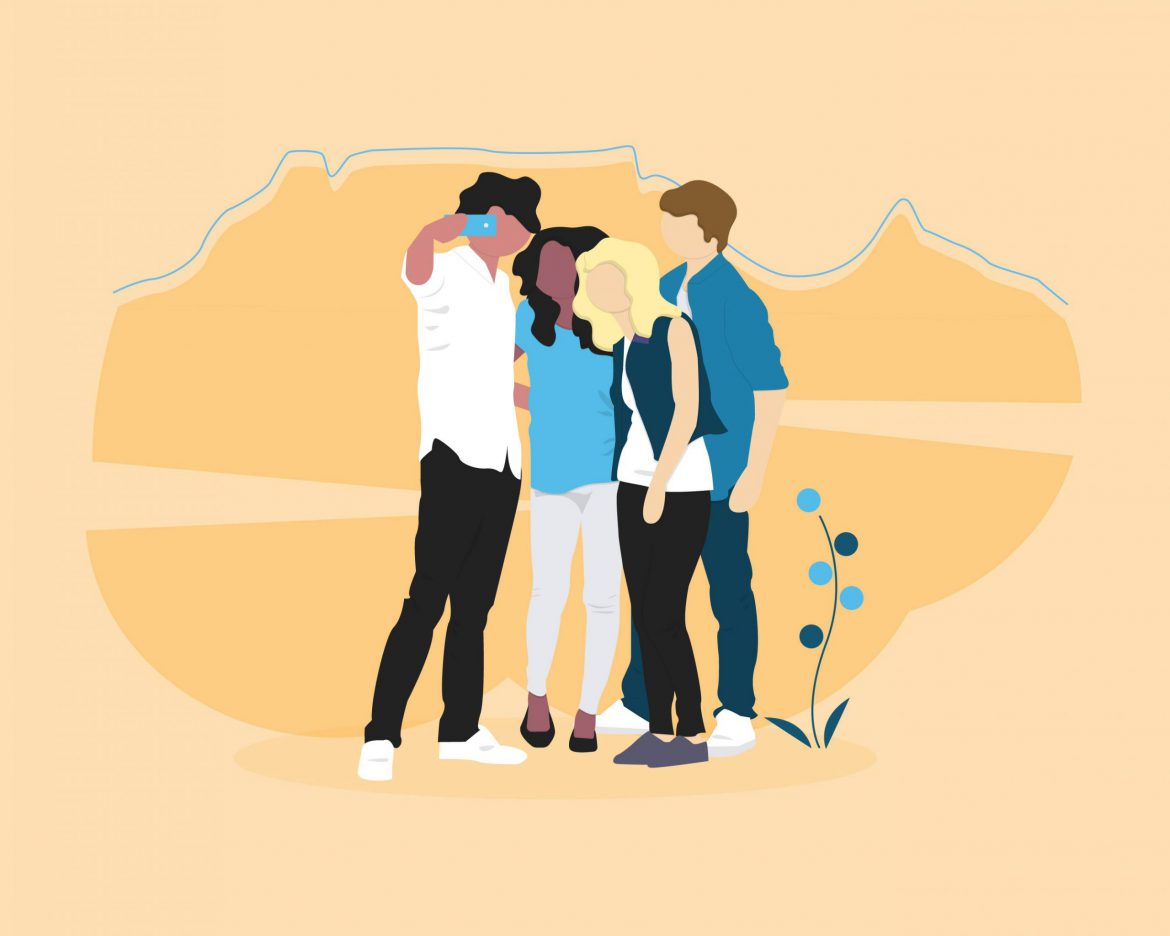 Did you know that Cape Town was chosen the greatest city in the world by the Telegraph readers? This destination gives you access to the mountains and ocean as well as a lot of cultural diversity.
Thanks to LAL you can learn English in this wonderful place! Before you come to study abroad in Cape Town, we would like you to know 5 things:
1. It's Safe to Travel to Cape Town
Many people think that Cape Town is a dangerous place. Nevertheless, countless tourists come to the Mother City every year and have the time of their life.
In Cape Town, like in any other big city, you simply must be aware of where you're going to avoid unnecessary problems and issues. It's natural that you don't know what's safe to do and what isn't in a new place. That's why you should chat to locals about it, for instance, to the friendly LAL staff and teachers. We've also written a post addressing many concerns about safety in Cape Town that you could have a look at.
2. You Can Volunteer There
Many students come to Cape Town to study abroad and learn English. Not all of them know that it's possible to combine a language course with volunteering, though.
LAL offers a number of programmes for those interested in volunteering aimed at helping people as well as these students who would prefer to work with animals. Check out these programmes to see, whether it's something you would be interested in:
Are you unsure whether volunteering is for you? Read our blog post about 5 reasons why you should volunteer abroad.
3. Cape Town Is Beautiful
Cape Town is an absolutely gorgeous city. There's a lot of diversity in terms of culture and architecture. Each area is different and unique: starting with the vibey city centre, through beach front areas to picturesque suburbs and townships full of life.
Cape Town is much more than just its urban landscape, though. Tourists love it also because of its natural beauty. After you're done with classes, you can spend the rest of the day on the beach! That's cool but there's more – when you feel like you want to be active, you can opt for an afternoon hike instead. What other destination can offer you so much?
4. It's a Perfect Place for Active People
We've already mentioned hiking as one of sport activities you can enjoy while studying abroad in Cape Town. Other popular active pastimes there are water sports such as surfing, windsurfing and kitesurfing. Many people jog and run as well as participate in organised races, cycling competitions and the mixture of the two.
There's also a number of more adventurous sport activities. You can have unforgettable underwater experiences such as snorkelling with the seals and scuba diving. Can you believe it, if I tell you that these are among the least exciting ones? Check out our subjective list of the best extreme sport activities in Cape Town to find out more.
5. LAL Cape Town Has a Perfect Location
You're probably pretty excited at the thought of studying abroad in Cape Town already, after all you've read about this amazing place. There's even more good news for you. LAL Cape Town has just the perfect location to help you enjoy the best of this wonderful city.
Situated just a stone's throw away from the beach, in the modern area called Sea Point, the LAL school gives you access to all amenities. There's a bus stop right in front of the school's building too! To find out more about what you can do in the area, read our post about 5 best things to do in Sea Point.
Are you ready to start your study abroad in Cape Town adventure soon? Learn more about our school and book your trip by clicking the button below
Related Posts
Stay up-to-date with the latest information.