The Ultimate Guide to Phone Plans While Studying Abroad by
Magdalena Osiejewicz
10th October 2019
3 comments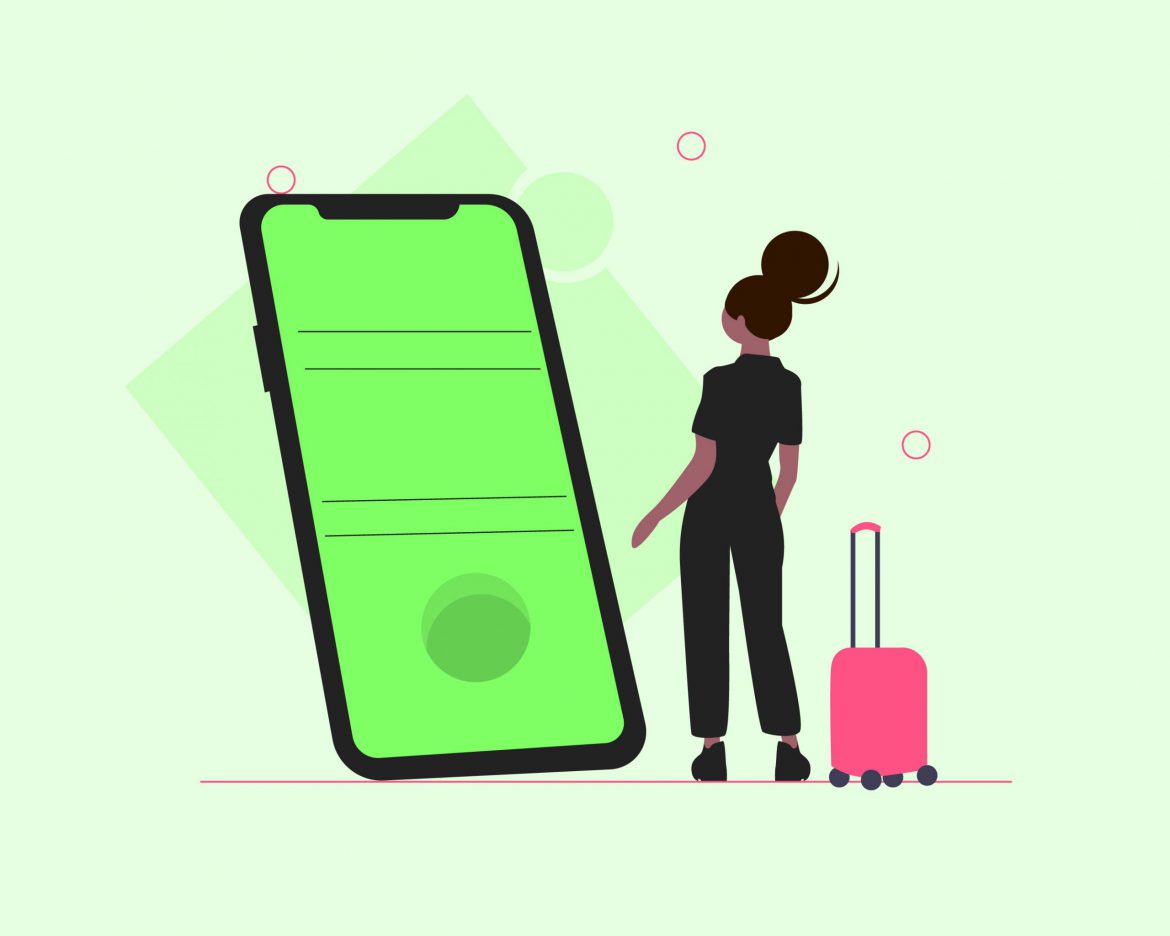 Can you imagine a life without your phone? We rely on them for so many things these days: staying in touch with others, our calendar, access to social media… Brief, you really need your phone.
This is why you should think well about your options of phone plans before you start your study abroad adventure.
Keep Your Own SIM Card
Start by discussing your options with your local operator. Remember that it's in their interest to try to encourage you to keep using their service abroad so think well about your options before you decide to simply activate roaming or an international plan.
You should discuss specific phone plans with your service provider. They may have a promotion for certain amount of free minutes or data to use abroad. It's also good to have a look at what their competitors have to offer for the sake of comparison.
Find out whether your accommodation has wi-fi. If the answer is yes, you could stay in touch with your family via Internet and there's no need to phone. Study abroad with LAL and stay in a student residence with a free wi-fi there!

Buy a Local SIM Card
It's okay to use Whatsapp or Facebook on your international plan but most people will be disinclined to call you on a foreign number due to the high cost.
Depending on your travel plans, there may be many local phone calls you'll have to make. Everything, from calling a restaurant to book a table to making an appointment with a doctor, is easier (and cheaper!), if you have a local SIM card.
Just one thing to keep in mind: when you decide to get a local SIM card you should avoid making international calls. Use your data when you can. Don't phone while studying abroad – keep in touch with your family online as suggested in the previous point.
What to Take Into Account When Making the Choice?
The two main options you're dealing with here is keeping your own SIM card or buying a local one. The former has the obvious benefit of keeping the phone number you're used to. The latter allows you to communicate cheaper with local numbers, but a call to your home country will likely be more expensive. How to decide which one is the best one for you?


Research your destination – In many countries it's very easy to get a local SIM card and you'll even find places to buy it and help you insert a new SIM card into your phone at the airport. In other countries, however, it's almost impossible to buy one for someone who isn't a long-term resident. Check out expat forums and travel blogs online to find out more about this topic.
Think about your budget – you must consider how budget sensitive you are. If your budget is very tight you may even want to refrain from getting any phone plans and rely on wi-fi entirely. When your budget allows you to spend some money on phone calls and sms, speak to your local service providers and research phone plans in your destination country online. Compare the prices and make your decision accordingly!
Consider the length of your stay – on the one hand, when you're travelling to a given country just for a week or two, staying with your usual service provider may mean the least hassle. On the other hand, for a long term stay it makes more sense to get a local SIM card. You'll be more likely to do local calls often and therefore this makes it the most cost effective solution.
Consider these option and decide what's best for you. Whatever you do, don't forget your phone!
Study abroad with LAL before the year is over! Check out our offer by clicking on the button below.