How to Prepare for Winter in London by
Magdalena Osiejewicz
14th November 2019
0 comments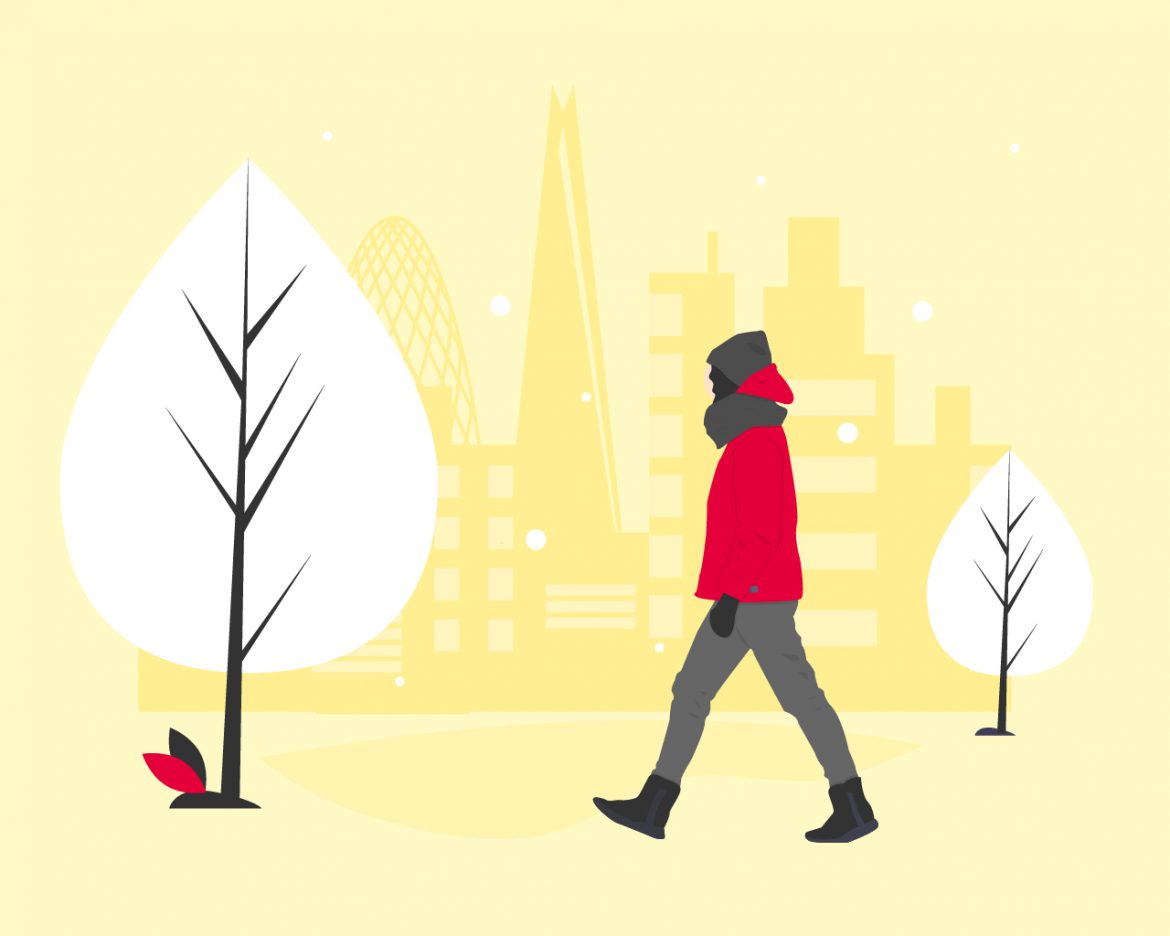 London is an amazing city to visit. There are so many things to see there! Apart from the obvious ones, you can find countless hidden gems in the capital of England.
You've probably heard some stereotypes about the weather in England, but don't let them scare you. Read our guide not only to prepare for a winter in London but also learn how to enjoy it.

It's Not All Bad
If you come from a warm country, you may find it hard to imagine that people can deal with the cold for a few months. Even though the average temperature in London in winter may not sound bad, snow and temperatures way below zero are not unheard of.
In other words, you should prepare for some snow, some rain and some freezing, but it's not all bad!
It may be a new experience for you to be out in such cold, but seeing the snow for the first time is an unforgettable experience. Our tip is not to focus on the absence of warmth but rather to think what the cold has to offer.
Remember that before you can start you study abroad adventure in London, you need to get a visa first. Here are some tips on how to do it.
Be Prepared and Pack Wisely
Winter in London is so much nicer when you're prepared for it. Good planing is the most important thing and will increase tremendously your enjoyment of the winter season. The things you need to remember to put in your suitcase are: gloves, warm shoes, thick socks, a winter jacket, a cap, a scarf and an umbrella. With these things, you're all set even for the coldest winter.
It's not true that it's easier to become sick in winter. The reason why people are sick more often is because they're underdressed. When you're dressed appropriately, going out in winter is no longer such a big deal. We've provided you with a packing list but you should also remember to use as many layers of clothes as you need to keep warm. If your clothes ever get wet, remember to take them off as soon as you can and to dry them off properly.
Winter in London
Winter makes the city looks even more beautiful than usually. Especially during the Christmas period you can see marvellous decorations and lights all around the city. The atmosphere is simply magical and you can feel like you're in a fairy tale when the snow is falling. Did you know that two snowflakes never look exactly alike? Try to catch them and see how long they stay on your glove before they melt.
During winter in London, you can also enjoy a number of activities that are reserved for winter time. Use this unique opportunity during your language course and make a snowman, go ice-skating or enjoy a snowball fight with your friends from school. Sounds pretty cool, doesn't it?
That's not all! Winter is the only time when you can warm yourself up next to a cosy fireplace with a mug of hot chocolate and marshmallows. Because of the cold outside people often stay in, which also means… socialising at home over delicious meals!
Do you need more tips for rocking your trip abroad? Simply click on the link.
We're sure that we've managed to convince you that winter in London can be very enjoyable as long as you have the right clothes and the right attitude with you.
Are you ready to book your short or long course in London? Click on the red button below to see our offer!