Tricks and Tips for Travelling Solo by
Magdalena Osiejewicz
7th November 2019
0 comments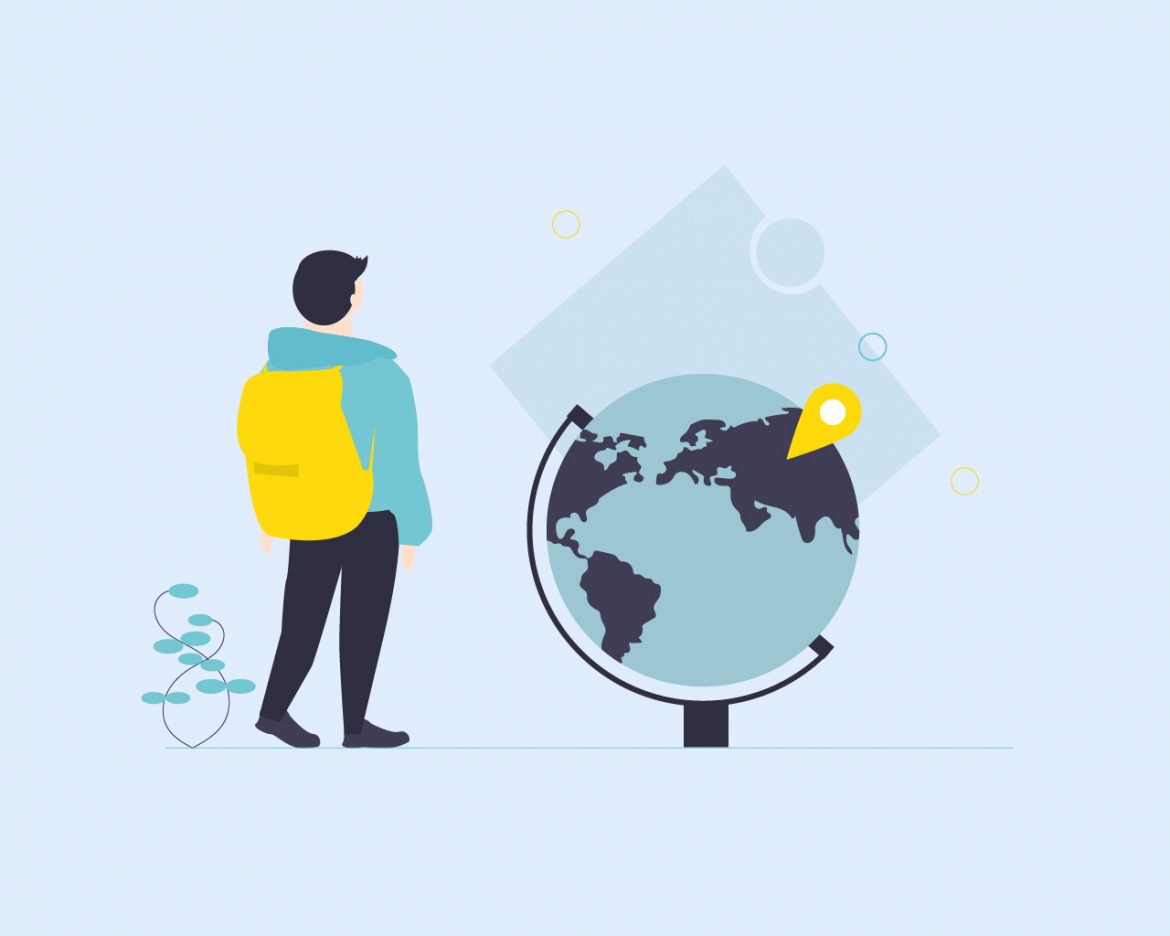 Many people would like to learn English abroad but they're scared of travelling solo. Are you one of them?
Going abroad on your own can feel scary and you'll need a bit of courage. There's no need to worry, though. With our tricks and tips to remember, your journey will be as easy as pie.
1. You're Not on Your Own
People are often scared of travelling solo because they imagine they will be always on their own. It's not true!
You may start your journey as a solo traveller, but you won't be alone for long. Soon after you arrive at the school, you'll meet fellow students, teachers and the friendly LAL staff.
The best thing is that many students are exactly in the same situation as you are. Don't be shy and say "Hi" to others. You'll make friends in no time.

2. It's Great for Your English
Did you know that travelling solo is great for your English? When you travel on your own, you're forced out of your comfort zone. You need to communicate in a foreign country and the language of communication happens to be English.
Being forced to ask for directions, do shopping and make friends in this language is an incredible opportunity to work on your speaking skills. When you focus on your goal of learning English, it's easier to take your mind off the fear of travelling solo.
3. You Have Time To Get Used to Things
Travelling solo can be an amazing experience. However, when it's something you do for the first time it may feel a bit overwhelming. It's a big step and a new thing so take your time to get used to it.
You don't need to meet you next best friend on day one. Start by introducing yourself to people, grabbing a coffee with someone you've just met and taking a trip to the shop.
Remember that you have time to learn to enjoy this experience. Just don't break the bank when you're at it. Read our tips on saving money while studying abroad here.
4. Explore Your Location
It may be tempting to stay in your room after classes or only go to places that are nearby your accommodation and school. This isn't the reason why you're abroad, though.
Travelling solo can be scary but it's also a great opportunity to go exactly where you want to go. You don't need to consult anyone or ask them about their preferences. Explore you location on your own and make it a great experience.
That doesn't sound appealing? No problem. Chat to your fellow students and make a plan together or check with the LAL receptionist about available add-on trips and activities.
5. Don't Get Lost
There's nothing wrong with getting lost, but when it happens too often you won't be able to explore what you want to see. This is why it's a good idea to get a map or rely on modern technology.
If you're tech savvy, you surely know how to download Google Maps offline. Travelling solo has become much easier since the development of online and offline tourist resources and apps.
Get on track yourself or take your new friends with you on an adventure!
Do you feel a bit more confident about travelling solo after reading our article? We hope so. Remember that travelling on your own doesn't mean being lonely!
Your adventure abroad is just a click away. Press the red button and check out the LAL offer.