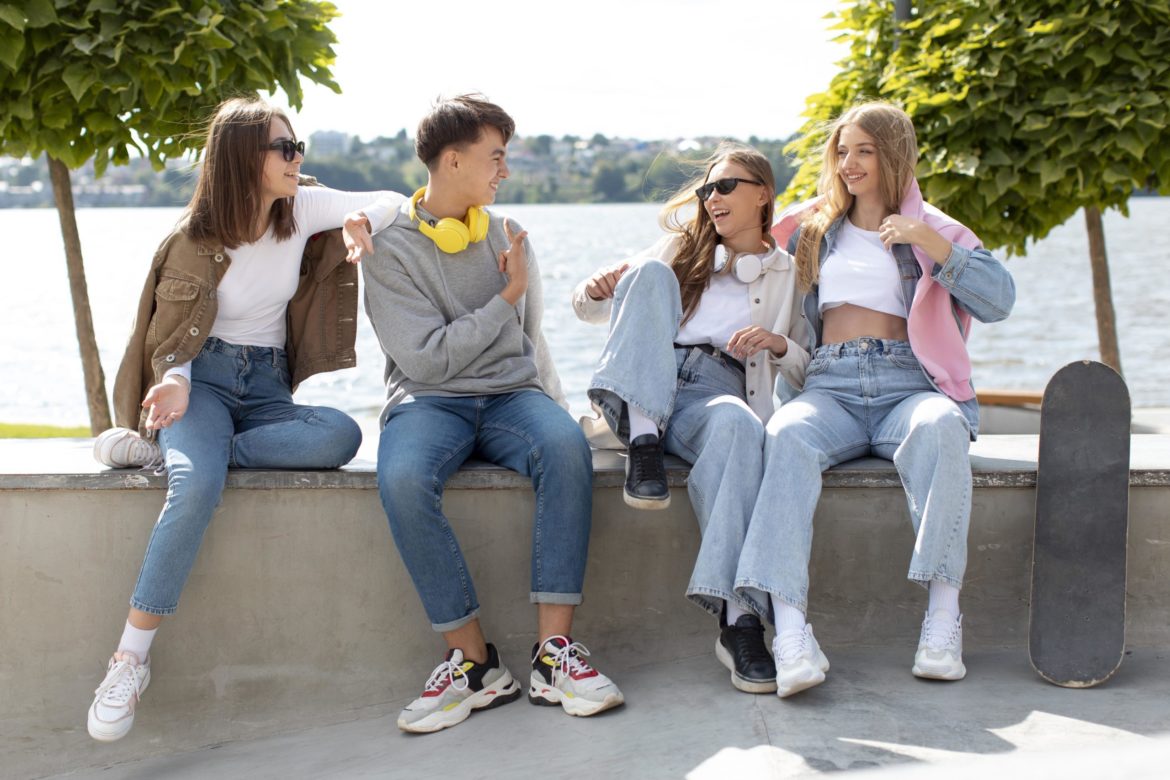 If you're thinking about signing your child up for English lessons, there's no better learning experience than an English-speaking country where they can practise naturally. LAL School is proud to offer this service for young learners in Cape Town, South Africa. If you're worried about sending your child away for an extended period of time to learn English, here are some tips on how to prepare your child to travel alone. 
Use past experiences to assess your child's readiness
Before you sign your child up to spend time away learning English, you need to gauge their readiness. Think about their past experiences travelling with you or friends, having sleepovers or attending full-day events alone. Did they handle themselves safely and confidently? Were they able to efficiently get to where they needed to go and ask for help where needed? If not, it may be best to wait another year or two before letting them travel alone. If you know your child to be responsible and ready, now is the time! 
Go through the itinerary together in detail
Write out your child's itinerary for every single day they'll be away, from the moment they leave you at the airport, until they're back at home. Go through this with your child and ensure that they have no questions or are confused by any of the processes or activities they'll be taking part in. These should include what they plan on doing in their spare or free time. It's important for you, as a parent, to know where your child is. This will give you peace of mind and will better equip you to help if they call with concerns during any activity or travel arrangement. 
Discuss navigation logistics 
Has your child ever flown alone before? Run through the process with them, ensuring that they know where to go and who to meet when they get to the other side. If they have to catch a connecting flight, make sure they know to meet their next plane at the right time, different time zones carefully considered. You should also remind them to be at their gate in good time. This will ensure they aren't late or don't miss their flight because they were lost or distracted at the airport. 
Make a list and pack together 
Go back to your itinerary and make sure your child has everything they need for each activity and excursion. While the weather in South Africa is considered mild compared to most countries, you will still need to pack winter clothes for winter, and summer for summer. Don't forget any essentials like cell phone chargers, comfortable walking shoes, medications, toiletries, etc. Make a physical list of these, and tick each one off as it goes into your child's suitcase. 
Also be sure to double check that they don't have anything important in their carry-on luggage that's not allowed. If you're not sure, pack it into their suitcase to be safe. This includes liquids. Check with your flight provider to find out about their restrictions. 
Have a serious talk about safety
Even if your child is travelling to what is considered to be a safe city, like Cape Town, no country or city is completely immune to safety hazards. Encourage your child to never flash expensive belongings, carry huge wads of cash, be on the streets late at night, walk around with headphones on, or go out without cellular data or a full battery. Mostly, they should always be aware of their surroundings. If they are ever uncomfortable, tell them to quickly duck into the nearest restaurant or shop. Most restaurants in Cape Town have policies in place that they let anyone who doesn't feel safe sit inside for as long as they need to.
Emphasise the importance of good communication
This is extremely important for anyone travelling alone for the first time. Remind your child to let you know if anything on their itinerary changes and where they are going for their free time. You and the facilitators at LAL Schools always need to know where they are. 
Good communication goes further than this. Your child also needs to know that they can, and should, communicate when they're uncomfortable. This can be about their shared space with another student, food that doesn't sit well with them, anxieties regarding activities and excursions. 
Research the country they're travelling to 
Despite how stressful everything we've mentioned above may sound, don't forget that travelling is fun! Research the country and city your child will be visiting and find out what places your child can visit in their free time with friends that they'd love. It's also a great opportunity to learn about local culture, where to shop for keepsakes and which delicious foods to try. 
Show them you're confident in them 
In order for your child to feel safe while travelling and being able to ask for help when they need it, they need to be fully confident. If you've decided that your child is ready to travel alone, show them that you're confident in them by making them a part of the planning process, listening to their ideas and concerns, and getting excited with them. This will instil a boost of confidence that will send them well on their way to their language-learning trip of a lifetime. 
To find out what courses we have available for young learners, click here.