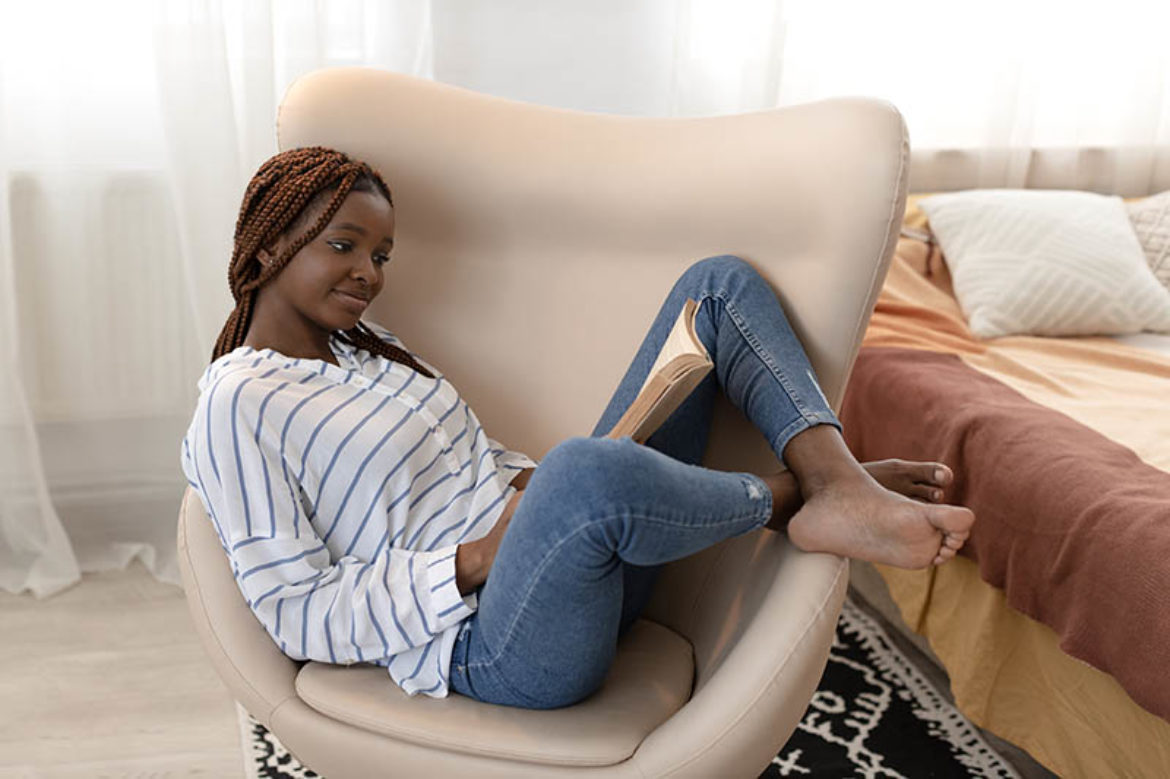 Learning a new language doesn't only have to be about travel or a career in a different part of the world. It's also a cognitive skill that can work towards improving your mental health. Read on to discover 7 essential mental health benefits of learning a new language. Some of them may pleasantly surprise you. 
Improved communication
This is the most obvious mental health benefit of learning a new language. When people are struggling with burnout, they will often seek out new experiences and new work opportunities. Being able to communicate well in another language will open up more career opportunities, especially if your plan of action includes moving to another country. If you're simply looking to travel, knowing the language will remove a lot of anxiety around the experience. Early research has also shown that learning a new language can be extremely beneficial for people with autism by improving their reading comprehension associated with daily activities (emails, menus, text messages, social media posts, etc). 
Less anxiety
If you experience a lot of anxiety, you know how easy it is to get distracted. When you're reading or performing a task in your own language, you may find yourself going over the same paragraph over and over and over, without taking anything in. Language learning isn't only something new to concentrate on, but it's also learning a new skill, and a relatively difficult one at that. This kind of activity is more effective at grounding you in the moment to focus fully on what you're working from, minimising a racing mind. 
Increased empathy
Let's start with the obvious. Being able to speak different languages allows you to communicate with a diverse range of people which, in turn, increases your empathy towards people who are different from yourself. But, it does more than just that when it comes to empathy. When you're learning a new language, you're constantly asking yourself if your meaning was clear and if you understood the person on the other side of the conversation correctly. These habits can transfer to your native language. In any act of communication, it's important to learn to ask yourself if what you're saying has the correct intention or tone. It's the same if you're the listener. These skills in empathy are essential for diffusing any nasty unintended communication outcomes.
More confidence
Even though its purpose may be to travel or work away from home, learning a new language is one of those things you're doing just for you. It will come with many trials and challenges, but as you pass each next step, you'll feel the rewards of your hard work. Setting goals and reaching them does wonders if you need a confidence boost, and every time you use your new language successfully out there in the world, those positive feelings will be reinforced. This means that the rewards are both immediate and long-lasting.
Improved cognition
Hundreds of studies across the world have shown that people who are bilingual or who learn new languages can experience improved cognitive abilities. This can look like better creative problem solving skills, improved memory, more efficient multitasking and an increasingly better attention span. Having healthy cognition is also correlated with reducing the risk of dementia later in life. 
Improved brain injury outcomes
If you have learned to speak more than one language before sustaining a brain injury, you could be looking at a faster recovery than people who only speak one language. A brain injury can look like many different things, including concussions, strokes, tumours and head wounds. According to research performed at the University of Edinburgh, switching between different languages gives your brain constant exercise. Even after sustaining a brain injury, this training continues and works towards helping your brain to recover faster. 
It's fun!
Learning new words, making yourself laugh at small mistakes and preparing for something new and exciting ahead are all mood-boosting opportunities. If you choose to study English with LAL, all of the above includes group lessons with classmates who become friends, as well as engaging travel activities for you to put your new skills to the test in a relaxed setting. And there's nothing better for your mental health than plain simple fun. 
If you're ready to take the next step, we have a wide selection of in-person and online English courses for you. Explore our website to book the one that's your perfect fit.