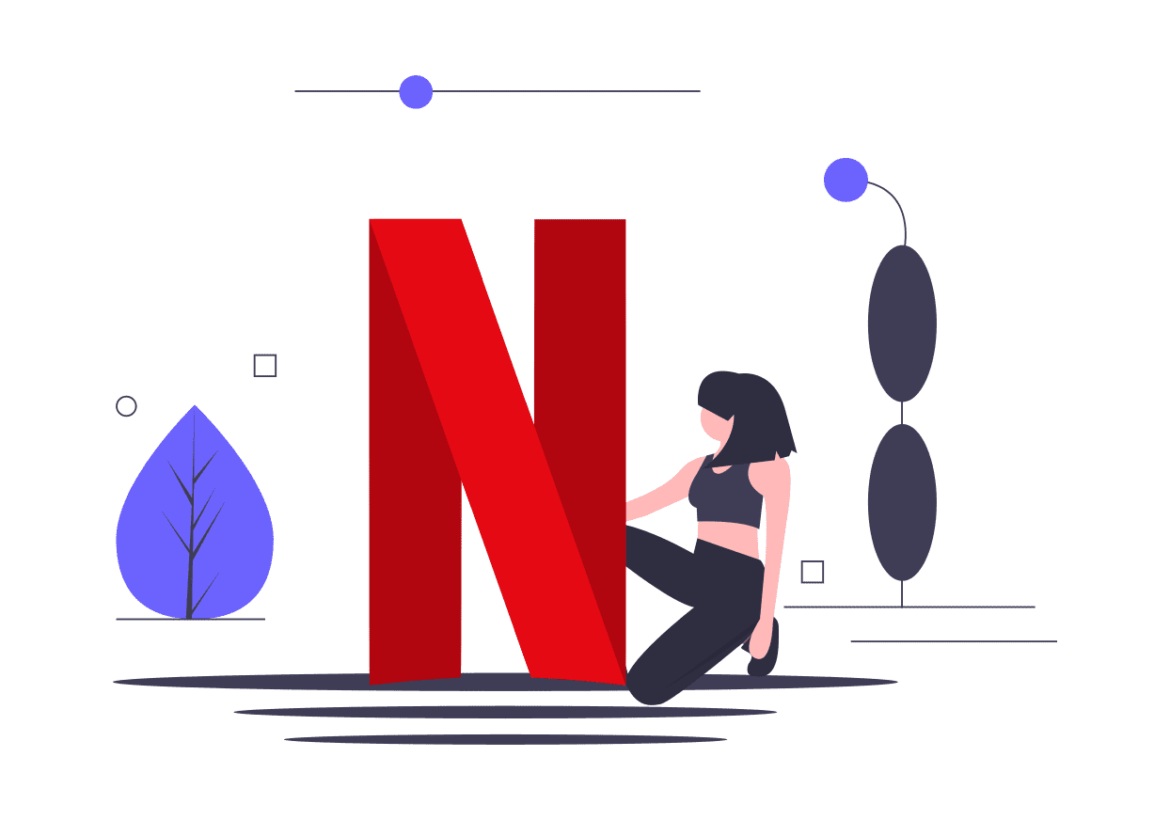 Learn English with TV series in the original. Learning foreign languages is not easy for most of us. Cramming vocabulary, understanding grammar rules and then also memorizing the exceptions that are probably hidden in every language to the annoyance of the learners: It doesn't sound really fun. Nevertheless, foreign language skills are becoming increasingly important and are often a prerequisite for the job.
Due to its omnipresence, English is the clear number 1 among foreign languages. In addition, the English grammar is quite simple and many words have already come to us in everyday life.
Nevertheless, you don't learn English in your sleep – a pity actually. Instead, you have to deal with it intensively and, as the saying goes, immerse yourself in the language. A language trip is great for this, because in addition to the rather dry learning of the language, the practical application comes with the package. Whether it's ordering at a restaurant, making small talk with other travellers or asking how to get to the next shop – you can't avoid using the language on the spot. And since English is so widespread, there are several great destinations for the language adventure: Snorkeling in Australia? Hiking in Scotland? Shopping in New York? You are spoilt for choice!
But what if a trip doesn't fit into the planning? It doesn't always have to be a pandemic, sometimes the budget or the actually always too short vacation days put a spanner in the works. Whatever keeps you from a language trip, we'll make sure your English doesn't atrophy too much. And with a list of our ten top tips for a relaxed series evening – of course in the original version.
Thanks to streaming, it is now quite uncomplicated to simply listen to your favorite series in the original. For the beginning, this is definitely a good idea, after all, you already know the plot and so you can listen to English without missing anything important.
For those looking for some inspiration, here is our list of the ten best series for learning English:
1. Lucifer
The best British English par excellence, and that in an American series. Why the devil comes across as so very British, even though he chooses Los Angeles as his home on earth, is not explained – perhaps the material for a next season – but you don't have to question that any further. In any case, it is very easy to understand, which is great for the OV entry.
In addition, there is a cool story: With a lot of suspense and humor, Lucifer helps the L.A.P.D. to solve interesting cases. Although he actually tells everyone who he is – the name Lucifer Morningstar is not very subtle – nobody really likes to believe him. The resulting confusions are really worth a series evening. Or two, or three…
2. Westworld
If no real trip fits into the planning, how about a fictitious trip instead? And not just somewhere, but to Westworld: an amusement park in a class of its own. Here you can immerse yourself in the Wild West of the 19th century and experience some adventures. But the world is not quite so healthy here either and so soon all sorts of problems brew together.
With a lot of action, adventure and cowboy feeling, it goes through already three seasons of this science fiction series. And since the typical Howdie slang has fortunately been made a little easier for tourists to understand, Westworld is also ideal for learning English on the side with this series.
3. Anne with an E
The children's book Anne on Green Gables is getting a bit old; it appeared as early as 1908. The characters have therefore been somewhat dusted off for the 2017 series and the title character Anne comes along with a lot of flying colors. But she doesn't have it easy from the beginning: Actually, Mr. Cuthbert was supposed to get a boy from the orphanage to help out on the farm. Instead, he comes home with little Anne – and she messes up a lot in the life of the Cuthberts.
The story takes place in Prince Edward Island, Canada. While writing, author L.M. Montgomery was inspired by her cousin's house: a white farmhouse with green gables. It can still be visited today and there is now even an Anne of Green Gables theme park on Prince Edward Island. Maybe it is worth considering an excursion if you are planning a language trip to Toronto or Montreal?
4. X-Files
At the latest, after a new voice actor was chosen for the role of Fox Mulder for the tenth and eleventh seasons of 2016 and 2018 respectively, there is actually no way around the original version of The X-Files. And the legendary "The truth is out there, Scully" is just that in the original: legendary.
The veteran of the mystery series comes up with all sorts of interesting cases and characters and promises so in any case Kurzweil. And the interplay between Fox Mulder, a big fan of the supernatural, and the extremely rational physicist and doctor Dana Scully comes with a lot of potential for conflict but also a lot of charm. The classic from the 90s is therefore always a good tip for series evenings. In addition, most of the characters speak a very clear and distinct English, which is definitely recommended for OV newbies.
5. Sherlock
For fans of the brilliant detective, there is now a large selection. Apart from the books, there are countless films and series. Recent productions include the two Guy Ritchie films Sherlock Holmes and Sherlock Holmes: Play in the Shadows, the American series Elementary and the BBC production Sherlock. Our recommendation clearly goes to the BBC detective. The series takes place in the present day and thus brings a lot of fresh air with it. Nevertheless, a lot of Sherlock Holmes' charm comes across.
Sherlock is rather gloomy, but not without the typical, rather dry and dark black British humor. And if you haven't had enough of the investigator duo Holmes/Watson after the twelve episodes (in feature length!), you can download the official app of the series and help solve various cases right away.
6. The Fall
Bevor sich Jamie Dornan für Fifty Shades of Grey ausgezogen hat, war er vor allem in UK-Produktionen zu sehen – wie zum Beispiel in der Serie The Fall. Als perfekt ausgestatteter Serienmörder Paul Spector hält er in der Serie die nordirische Stadt Belfast in Atem.
In den irischen Dialekt muss man sich erst einmal etwas reinhören, aber im Großen und Ganzen ist das Englisch recht gut zu verstehen. Und das packende Katz-und-Maus-Spiel zwischen Spector und der Polizistin Stella Gibson (ein Wiedersehen mit Akte-X-Star Gillian Anderson) ist es auf jeden Fall wert, sich mit dem irischen Dialekt vertraut zu machen. Die Serie hat immerhin auch – neben vielen anderen Auszeichnungen – einen Edgar Allan Poe Award gewonnen: der wichtigste Preis für das Mystery und Crime Genre.
7. Tidelands
Drogen, Intrigen, schmutzige Familiengeschäfte, tödliche Geheimnisse und mystische Meereskreaturen – Tidelands ist sozusagen ein typisches modernes Meerjungfrauen-Märchen. Dazu gibt es noch tolle Bilder von der idyllischen Küste von Queensland. Was will man mehr?
Ja, okay, die Geschichte ist zuweilen etwas abstrus, aber nun, es geht halt auch um Meerjungfrauen – ach nein, Halb-Sirenen. Da ist eine gewisse Obskurität wohl zu erwarten. Und die Serie macht es mit viel Style, einem wirklich coolen Soundtrack und einem doch recht gut verständlichen Aussie-Dialekt wieder wett. Tidelands ist daher eine klare Empfehlung für alle, die sich serientechnisch einmal nach Down Under begeben wollen.
8. Band of Brothers
Zugegeben, die Serie hätte es beinahe nicht in diese Liste geschafft. In der ersten Folge sagt Leutnant Sobel an einer Stelle "irregardless". "Regardless" hat durch den Suffix -less bereits eine negative Bedeutung (achtlos). Der Präfix ir- macht daraus also eine doppelte Verneinung (sowas wie unachtlos) – und das ist wahrlich kein schönes Englisch. Trotzdem kommt einem ab und zu im Englischen auch "irregardless" unter. Also: Sei schlauer als Leutnant Sobel, es heißt nur "regardless".
Band of Brothers is an award-winning miniseries about the Easy-Company and its missions in World War II. But if war series are not really good for you, you can also turn the series evening into a Find-the-Star Challenge; Some of them have been hiding in Band of Brothers: Simon Pegg, Jimmy Fallon, Tom Hardy, James McAvoy, Michael Fassbender – to name just a few of them.
The series was produced by Steven Spielberg and Tom Hanks (oh yes, his son Colin Hanks also plays along) and the series is correspondingly well done. And that's why she ended up on this list despite Lieutenant Sobel. And if you still haven't had enough after the ten episodes, you can continue with The Pacific afterwards – the sequel to Band of Brothers, so to speak.
9. True Blood
Slowly the vampire enthusiasm subsides a bit again. But True Blood was so good, the series doesn't really belong mothballed yet. And the basic idea – the fight for one's own rights – is virtually timeless. Well, in the series it's vampires fighting for their, well, vampire rights. Thus, the outed vampires, together with their human opponents and supporters, manage to create some chaos in the tranquil (and fictitious) village of Bon Temps, Louisiana.
Speaking of Louisiana, the Southern dialect is such a thing in itself. But you have seven seasons to become a Southern professional. So up with the True Blood bottles and cheers on the vampire rights!
10. Suits
Suits has been in high demand, especially since the wedding of Prince Harry and Meghan Markle. But even without royal ties, Suits is a great series that impresses above all with a lot of puns and interesting characters. Especially the interaction of the top lawyer Harvey Specter and his pupil Mike Ross is absolutely worth seeing. The good Mike makes a brilliant lawyer, but actually he doesn't have a law degree. So you can already think at the beginning that certain problems will arise.
Yes, there is also a lot of lawyer's English, so you can lose the thread. Nevertheless, one should not throw the shotgun too quickly into the grain: Despite the technical talk, fine New York English is spoken.
If you still need help finding all the series pearls on the countless streaming services, we recommend the page Who streams it?. Here you can easily search for titles and get an overview where you can watch the series (or the movie). In addition, there is also a constantly updated top series list – if you need further suggestions.