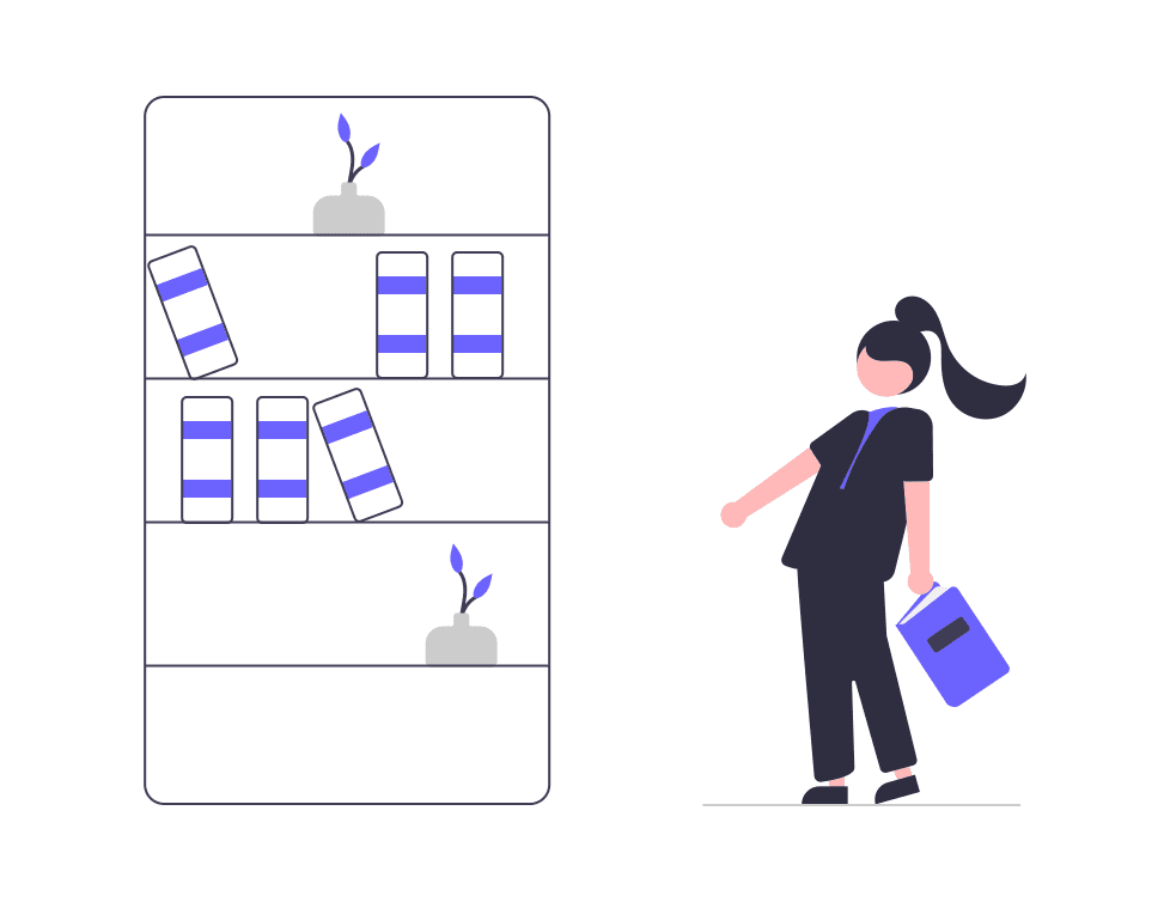 The 10 Best Books to Learn English
You learn a new language particularly quickly and effectively if you deal with it as long and intensively as possible. A language trip is the ideal opportunity to learn a foreign language in a short time and to significantly improve your own language skills. But not in every life situation it is possible to take a language trip abroad lasting several weeks. But there are also other ways to deal with a language, especially popular is reading English-language books.
Books offer you the opportunity to engage with the English language every day. Almost incidentally, you improve your English grammar and vocabulary, and English titles in the original are usually more authentic than their translations, as they directly reflect the thoughts and feelings of their authors.
In the following list you will find ten English-language books with which you can learn English and improve your language skills in your free time. When choosing books, of course, it is important to make sure that tastes are different and you should keep in mind that you enjoy reading! In addition, in 2015 the BBC compiled an overview of the 100 most important British novels, which you can also draw inspiration from. Have fun reading!
1. Harry Potter – J.K. Rowling
Harry Potter is a fantasy novel series by British author Joanne K. Rowling. There is little to say about the story, because most people know it at least fleetingly, but in many cases have also seen it as a film series on the screen or on tv. Of the approximately 500 million copies of the young magic student worldwide, more than 33 million books have been sold in Germany alone – mostly in German translation, however.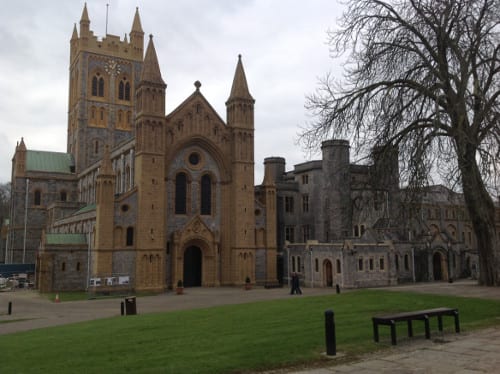 Especially the first volumes of Harry Potter are excellently suited to read them even as a beginner in English. Especially at the beginning, it may be unusual to read Harry Potter in English, because art terms such as "Sorting Hat" or "Diagon Alley", which are easy to understand in German, can cause initial confusion in the English original. But that happens quickly.
Basically, Harry Potter is easy to understand in English, the grammar is not particularly difficult and unknown vocabulary often deduces from the context. Nevertheless, it is helpful to look in a dictionary for the correct translation. In this way, you quickly get to know many new words and the English language is not only easier to read, but also easier to understand.
2. The Lord of the Rings – J. R. R. Tolkin
The Lord of the Rings is a 1954/55 novel by British writer John Ronald Reuel Tolkien. Like Harry Potter, The Lord of the Rings is also known worldwide, with a total of around 150 million copies sold. The original consists of three volumes of two books each, i.e. a total of six books. According to Tolkien, it is a heroic romance instead of a novel: "My work is not a 'novel', but an heroic romance, a much older and quite different variety of literature".
The Lord of the Rings is a book that is particularly worth reading in the English original. J. R. R. Tolkien was a professor of Old English at the University of Oxford, so his English is very close to the school English taught today – in contrast to the more modern English in Harry Potter. When reading the English edition, it is striking how wit, fantasy and magic are sometimes lost in the German translations, whereby a distinction must also be made here between the translations by Margaret Carroux and Wolfgang Krege – readers usually prefer the translation by Carroux. Particularly striking is the translation of Sam's salutation for Frodo.
Tolkien: MasterCarroux
: HerrKrege
: Chef (until revision in September 2012)
Ultimately, don't be afraid to read the English edition of The Lord of the Rings directly. The plot of the story is already known to most people, and after a few, perhaps somewhat bumpy pages, you quickly read into English – unknown words are then either overread or deduce themselves from the context. In any case, The Lord of the Rings is one of those books that you should definitely read in English. Of course, always provided that you are interested in the story, because Tolkien is known for describing the landscape over several pages and getting lost in details. If that doesn't put you off, you're well advised to use The Lord of the Rings.
3. 1984 – George Orwell
1984 is one of the best-known novels of British post-war literature. The original English title is Nineteen Eighty-Four, so in German the book is also called Nineteen Hundred and Eighty-Four. Written in 1984 by the English writer Eric Arthur Blair, alias George Orwell, in the years 1946 to 1948, the novel was published in June 1949 in London.
The dystopia of this novel is based on the author's assumption that, due to the growing technological progress, the state is able to monitor its citizens at all times and to the full extent, as well as to filter and dictate historical and current information. Interesting aspect: The English language has been freed from "harmful" terms and replaced by a new language (Newspeak or Newspeak), with the help of which the opinion and thinking of the population are also to be manipulated.
Examples:
crimethink (thought crime, "Deldenk")
facecrime (facial expression indicates thought crimes)
doublethink (double thinking; two opposing statements as true)
minitrue (Ministry of Truth)
bellyfeel (blind-enthusiastic acceptance of an idea)
If you are interested in the topic of the book, 1984 is very well suited to read it in the English original and improve your English, despite some initially unknown terms (wg. Neusprech). In any case, it is advantageous if you choose books that are a bit of a challenge to learn English, because it is ultimately not only about reading the book and liking it for the sake of the plot, but also about improving your English by reading the book.
4. Me before You – Jojo Moyes
Me before You (Half a Year) by British writer Jojo Moyes is a tragic romance novel. In her work as a nurse, Louisa Clark meets the patient Will Traynor, who, after being hit by a motorcycle, is paraplegic and dependent on a wheelchair.
Me before You is an excellent book to learn English because on the one hand it is easy and easy to understand, on the other hand the story is exciting and moving at the same time. The book has been translated into 32 languages and sold around five million copies worldwide – two million times in Germany alone. In 2014, it was the best-selling paperback in Germany.
5. Romeo and Juliet – William Shakespeare
Romeo and Juliet is a tragedy by the English writer William Sharespeare from 1597 and tells the story of two lovers who belong to hostile families and therefore die together. The early New English work is one of the most important dramas in world literature.
Admittedly, with Romeo and Juliet in the English original you face a certain challenge. However, you will find a bilingual edition at every well-stocked bookseller, which in addition to the English text on the left side immediately contains the German translation on the right side. In this way, you not only read one of the most important and important books in the world, but also learn – almost incidentally – to be able to speak unknown English vocabulary. That's why Romeo and Juliet is an ideal book to learn English.
6. Pride and Prejustice – Jane Austen
Pride and Prejustice is the best-known novel by British writer Jane Austen. It was published in 1813 and sold around 20 million copies worldwide. Pride and Prejustice is a development novel that tells the love story of the protagonists Elizabeth Bennet and Fitzwilliam Darcy and at the same time serves as a contemporary study of society.
In a great way and with a lot of humor and irony, Pride and Prejustice tells of the first meeting of two people, of how they overcome prejudices together and learn to deal with wounded pride. Especially with regard to the equal rights of men and women, Pride and Prejustice was far ahead of its time.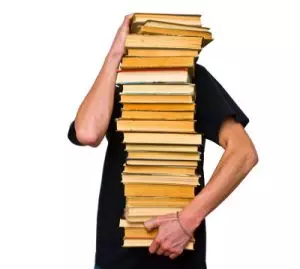 Despite, or perhaps because of, his age, it is worth reading the novel in the English original. The German translation is also very successful, but for many readers a special atmosphere is created, especially in the original version. One of the numerous film adaptations, such as the British-French production from 2005 with Keira Knightley in the leading role, is also suitable for getting started.
7. Oliver Twist – Charles Dickens
In Oliver Twist (original: Oliver Twist; or, The Parish Boy's Progress), the British writer Charles Dickens tells the story of the orphan boy of the same name – representing numerous children in the 19th century – who initially grew up in a poorhouse in a small English town without knowing anything about his past or origin. Originally, the story had appeared in Bentley's Miscellany magazine over the course of three years.
In his novel, Charles Dickens describes the social development of early industrialization; in particular, the critical portrayal of frequent poverty in the working class, widespread child labour and pervasive crime provided the basis for discussion then as now.
Basically, it is always a good idea to read a book in its original language, as long as the language skills allow it. In this way, you usually experience the stories more emotionally, passionately and directly than when you read a (mostly modern) translation. This also applies to Oliver Twist, although Charles Dickens' English does not correspond to the language of modern writers and is therefore not easy for everyone to understand right away. However, if you get used to the style after a few pages, you don't want to put the book away.
8. Murder on the Orient Express – Agatha Christie
Another classic of English literature is Murder on the Orient Express (until 1951) by the English writer Agatha Christie from 1934. It tells the story of the mysterious murder of a criminal on the Orient Express on the way from Istanbul to Calais. After a snowstorm forces the train to stop on the open track and no contact with the outside is possible due to a technical defect, the accompanying Belgian detective Hercule Poirot is given the task of solving the case.
The crime novel is also very popular more than 30 years after the writer's death. The main reason for this is her writing style: timeless, simple and gripping at the same time, making Christie's books suitable for readers who have not yet mastered English perfectly. If you are interested in crime novels, you should definitely read Murder on the Orient Express – and if there are any difficulties, you can watch one of the numerous film adaptations of the book.
The fact that reading is worthwhile is also shown by a statement by the chorion company, which is the owner of the rights to Christie's books. Accordingly, only the Bible and works of William Shakespeare were sold more frequently worldwide than the books of Agatha Christie.
9. Sherlock Holmes – Arthur Conan Doyle
Sherlock Holmes is an artificial character created in 1886 by the British writer Arthur Conan Doyle and appears in a total of 56 short stories and four novels as a detective. Holmes is accompanied by his friend Dr. Watson, from whose point of view most of the stories are told.
To this day, the novels of Doyle, who created a new genre with Sherlock Holmes and designed the stereotype of the private detective, have a special significance for the field of crime literature because of their detailed forensic processing, holmes' precise powers of observation and sober conclusions and were far ahead of the police methods of the time, especially with regard to the inclusion of scientifically oriented methodology in the Investigation of crimes.
The short stories about Sherlock Holmes are ideal for entering English-language literature and improving your English by reading books. The language and writing style are not particularly complicated, nor are the books difficult to read. But if you get stuck at one point or another, it's worth having a dictionary at hand – after all, you want to learn something at the same time while reading English books.
10. Shopaholic – Sophie Kinsella
Shopaholic (The Bargain Hunter) by Sophie Kinsella shows that even modern titles are excellent for improving your English by reading books. In this book series, many women (and certainly men) will recognize themselves, because Rebecca Bloomwood, the main character in these stories, loves shopping!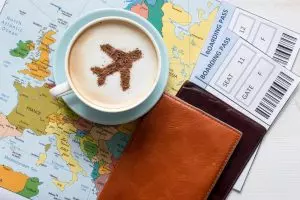 The first volume was published in 2001 and tells the story of a woman who earns her living by advising other people on financial matters, but does not have herself under control when shopping and is therefore constantly in financial difficulties. Chaos is therefore inevitable in these magnificently and ravishingly written books.
Shopaholic is written very simply in English, easy to understand and the humor is not lost. So you don't have to be a native English speaker or have a perfect command of the language for these books, but you'll learn a lot of everyday vocabulary that you might not necessarily learn in school English. Thus, Shopaholic is perfect if you want to improve your English and at the same time have fun reading modern women's novels.