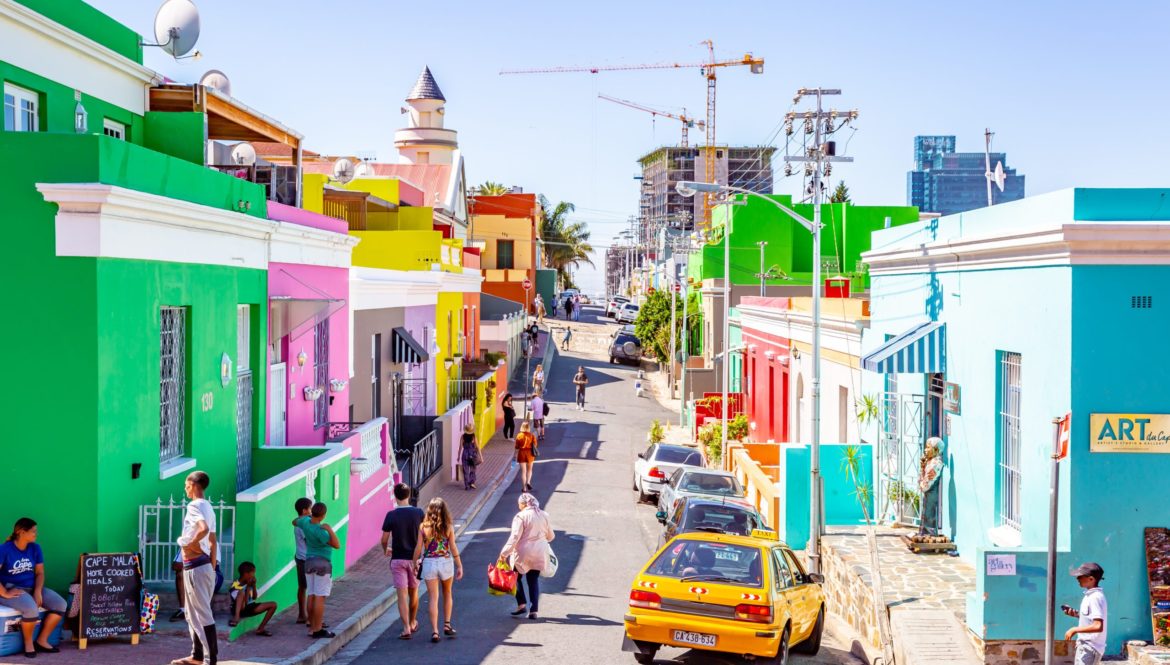 If you don't know already, learning English with LAL Schools is all about real travel, real experiences and real life. We want you to be able to speak English in the world around you, and not just to pass a test or ask for the bill at a restaurant. Our school is based in the heart of South Africa's Mother City, named one of the best travel destinations in the world every single year. Read on to find out why Cape Town is the best city for you to visit and learn English. 
Amazing food
They say that to travel is to eat, and there are plenty of options in Cape Town. Try a boerewors roll (better than hot dogs!), braai, Cape Malay cuisine, township fare and all the sweet treats filled with apricot, coconut and cinnamon. You can also get plant-based versions of everything, so you will never have to miss out on the local flavour if you're a veggie. 
But the thing we love most about food is the way it brings people together. At our School, you will gather around the table with other students who may not speak the same language as you. Trying new foods is an excellent conversation starter, and during a meal is one of the best times to practise your conversational English skills, while also making new friends for life. 
The great outdoors for everyone
Mountains, pristine beaches, relaxing wine farms, beautiful rivers, towering trees… No matter how you like to immerse yourself in nature, Cape Town's got it covered. We've also got everything from adventure activities for thrill seekers, to guided walks and waterfall bathing for people who prefer to chill. 
You will go on many of these kinds of excursions as part of your English learning package with LAL, but try to see some extras with a new friend from LAL when you have your free time. Most outdoor activities in Cape Town are budget-friendly and just a short distance away from the city. Get to know each other better and spend time conversing with locals to exercise your English. 
It's a friendly city
Not only is it consistently voted one of the best cities in the world, but one of the friendliest as well! If you're looking to practise your English and get to know locals better, you won't struggle to find conversation. From your waiter or bartender to the person sitting next to you on the bus or, South Africans are always ready to chat and to help. If you aren't keen to engage at any specific moment, simply pop on your headphones, and you'll be left alone. 
Learning and heritage
South Africa is home to a wealth of history as well as multiple UNESCO Heritage Sites. One of these is Robben Island, an important place to visit if you're interested in black history. Cape Town is also home to the UNESCO Cape Floral Kingdom, which is unique as a heritage site in that it encompasses nine separate sites, with Table Mountain and the Kirstenbosch Botanical Gardens close to the city. 
Visiting Cape Town's many heritage sites and museums will give you the opportunity to gain new knowledge in English, as well as ask questions and get to know the country you're visiting better. Having these English skills will serve you well no matter your next destination. 
It's LGBTQ+ safe
Cape Town has the most established LGBTQ+ community on the African continent, with its own Pride Week, as well as De Waterkant in the city where you will find over 100 queer restaurants, bars, nightclubs, stores and experiences. If you are a part of the queer community, The Cape Town Pride Festival is a must, so try to book your LAL School stay during that time. You will get to meet queer people from a massive array of backgrounds and countries. It includes everything from roller disco and Mr and Mrs Pride crowning, to nature hikes, parades and art gallery experiences. 
It's multi-cultural
English is a language spoken all over the world, and you can put it to good use by connecting with the world for work, study or travel. Most people living in South Africa speak more than one language and multiple dialects of English, depending on the setting and situation. Take in this vibrancy and join the conversation with LAL School.
Related Posts
Stay up-to-date with the latest information.
Cape Town is an exciting destination for English language learners! Not only is the city home to LAL Cape Town, an...