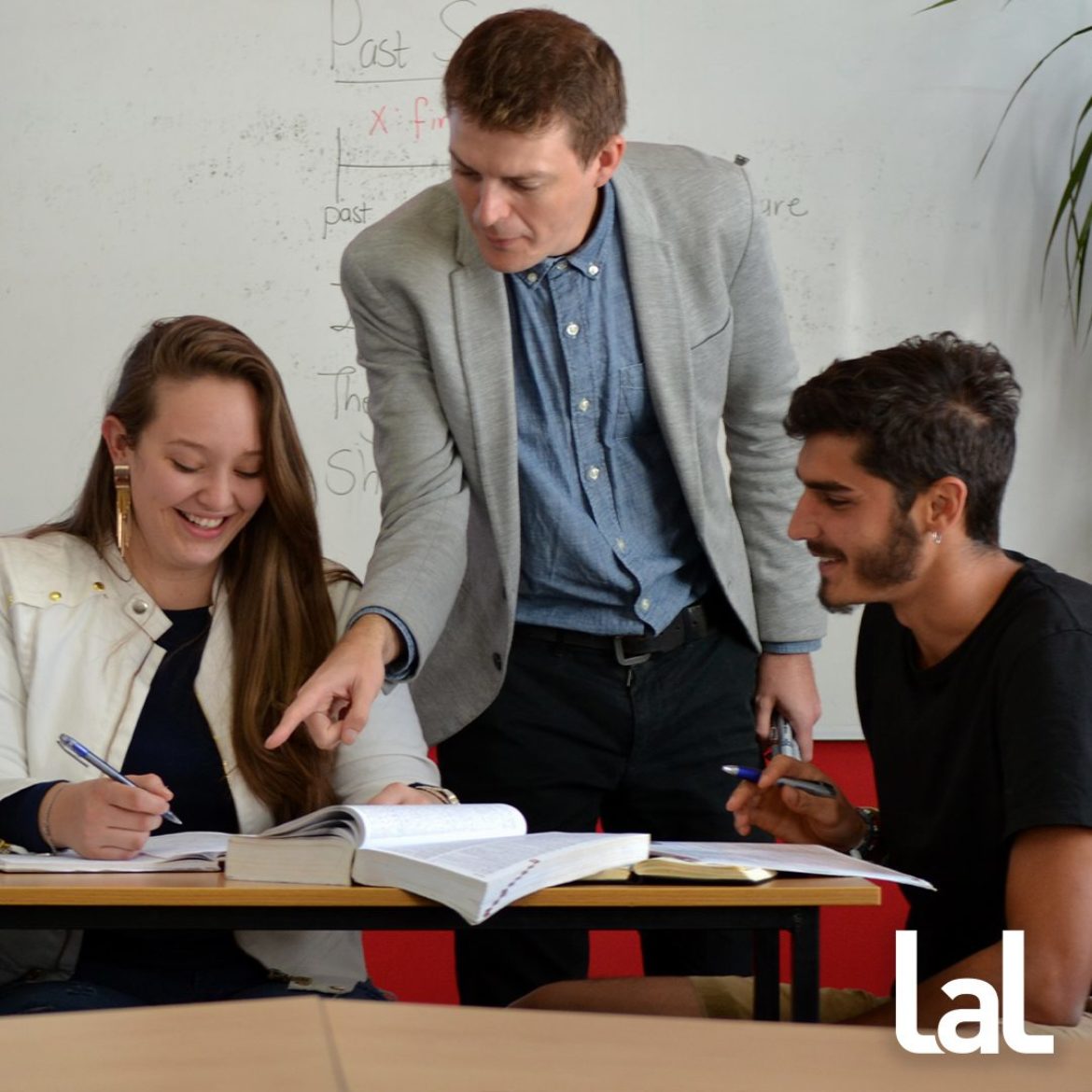 If you are on the incredible (but challenging) journey of learning a new language, you probably already know how long it can take to make progress in certain areas.  Luckily, there are well-researched techniques you can use to speed up your learning and make the most of time with LAL here in Cape Town. Here are 8 small ways to learn a new language faster. 
Set short and tangible goals
Instead of focusing on being able to speak a new language in the future, try to set goals that are shorter and more tangible. We recommend weekly goals to keep it interesting and dynamic. For example, your goal can be to learn the words of five groceries, ordering a meal at a restaurant from beginning to end or even having one full conversation with a native speaker each day. 
Learn valuable words first
When it comes to practice and using what you've learned in the real world, there are some words and phrases that will be more valuable. These kinds of words and phrases include learning how to ask for what you need, showing gratitude, being able to communicate at work and talk about your life and day. 
This will allow you to get your message across clearly and quickly, without having too much flowery language taking up time to learn. You can always move onto more complex, descriptive words and phrases once you are more experienced. 
Use electronic flashcards
Choose a flash card app that looks like it will work for you, and you will have a massive stack of flashcards right there on your smartphone to use when you're studying as well as when you're on the go. 
Flashcards are one of the best methods of improving vocabulary, and electronic versions are even better because you will have access to all the different kinds of flashcards people have made and uploaded online, as opposed to the bare basics you get from physical packs that are space-limited. 
Don't forget that for flashcards to be fully effective, you have to make a guess before turning over the card. If you see a card and think you don't know the answer, don't just flip the card immediately. Making a guess for every card, even when you don't know the answer will give you even better results. 
Talk even more
At LAL, you will get plenty of opportunities to practice your new language skills in the real world, but you can take this a step further. 
Whenever you are reading and writing in a new language (and you're in a space where you won't disrupt those around you), say everything you're reading and writing aloud. Speaking, reading and writing are all skills you will need to learn and they are closely connected. Work on practicing them together to improve them all. 
Think in your target language
You know you are making progress when you start to think in your target language. Try to do this in relaxing, no-pressure situations. You can do this while you're going for a walk, shopping or enjoying a meal. Try to think about what you're doing and seeing in your target language during these tasks. 
Switch your smartphone to your target language
Once you feel confident in your comprehension skills, you can change the language on your phone to your target language. We spend so much time on our smartphones, making it the perfect way to immerse yourself in a new language without having to spend extra time studying. 
Do more comprehension tasks
Studies have shown that comprehension tasks are what helps people become fluent in new languages. These kinds of tasks include reading, using social media, watching series and movies and listening to podcasts. Make a read, watch and listen list based on what you love, and slowly work your way through it. You'll start to notice improvements in your understanding, language use and sentence structure very soon. 
Volunteer
This is the perfect way to use your new skills in real life, while giving back to local communities. LAL has volunteer and internship programmes that are designed to facilitate this process. You can take a look at the opinions available here.
We are also sure you have come up with plenty of your own techniques to accelerate language learning that work well for you. Don't be afraid to share these tips with other students online or with us at LAL.