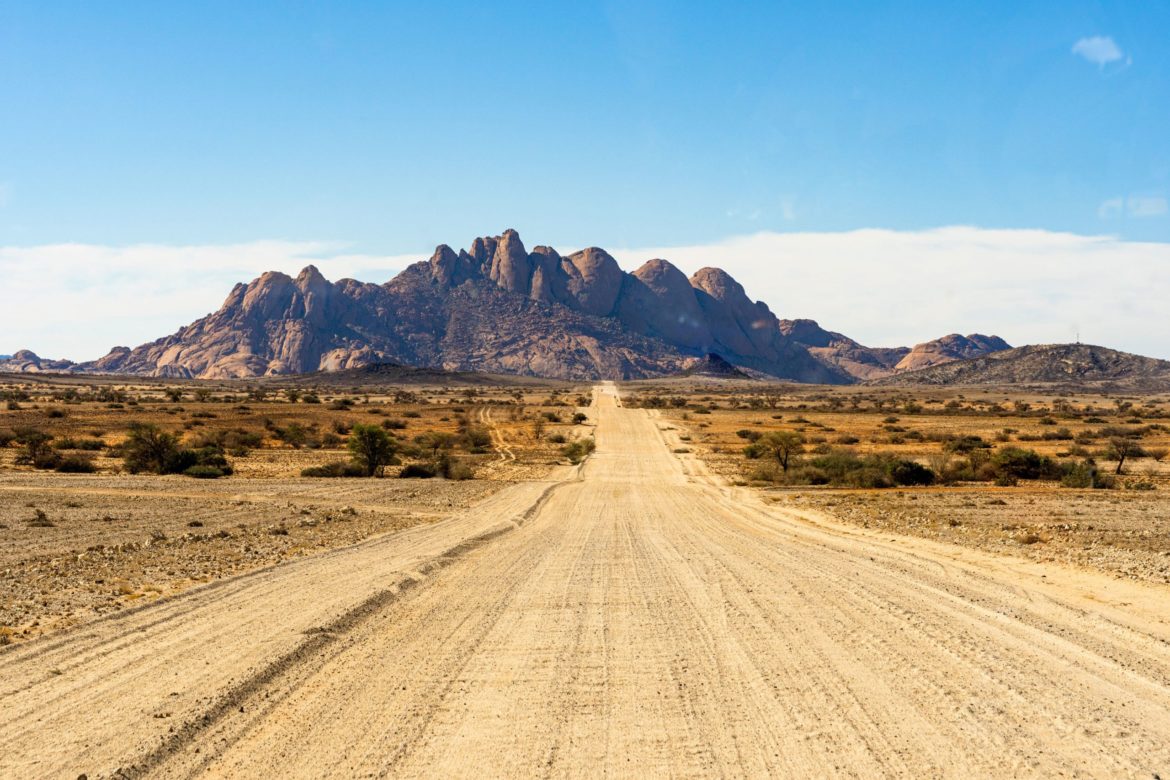 No matter who you are or where you're from, travel is always going to be a wonderful, educational and enlightening experience. But Africa offers a truly unique adventure, and spending a short holiday there often isn't enough. To truly immerse yourself in everything it has to offer, you need a longer stay. Whether you're relocating or spending time working through a language course with LAL, here are 10 reasons to live in Africa, even if it's only for a few months. 
Cultural immersion
You won't find many places in the world as diverse as Africa. The cultures are rich, each with unique traditions, music, art and food. Living here for long enough to immerse yourself in one or many cultures will give you a deeper understanding of people who are different from yourself. And you'll probably learn a few new things about yourself too, and go home (if you go home) with a bunch of new recipes for foods you can't help but want to eat again and again. 
Natural beauty
There is no natural landscape you can't find in Africa. If you love sprawling lakes and endless skies; deep forests with hidden waterfalls and rock pools; pristine beaches with seas that can be cold or warm, with strong or gentle currents; open savannah packed with wildlife and local flora; vast mountain ranges; welcoming farms where you can pick your own produce… It's all available. If you choose to study with LAL School in Cape Town, South Africa, you can even experience all of the above in the area!
Wildlife
Have you always wanted to see the Big Five? If you don't know, they are the most iconic animals Africa has to offer, the ones locals and tourists alike love to search for and see. They include African elephants, lions, leopards, African buffalo and rhinos. Some people also include the Blue Whale (making it the Big Six) when they visit South Africa. You will get to experience a game drive and whale watching with LAL Schools. And if you notice that most of the rhinos in South Africa are followed by armed guards, don't worry! It's become a normal practice to prevent illegal poaching and horn-hunting. 
Beyond the Big Five (or Six), Africa has so much more to offer in terms of amazing animals, insects, reptiles and arachnids, as well as indigenous plant life for you to experience. You can get to know them up close or from far away.
A sense of adventure
If you have a passion for adventure, this is the place to be. You can take part in thrilling activities like skydiving, bungee-jumping, swimming with sharks and kayaking with whales and dolphins. If you're less of a thrill-seeker, you can hike to hidden caves, visit off-the-beaten-track towns, hunt for fields of wildflowers and swim under waterfalls. These awe-inspiring activities paired with the cultural and food immersion of the continent will give you an unforgettable adventure. 
Community
If you read our blog about Cape Town from last month, you'll remember that Africa is a friendly place. People who grew up or have lived in Africa for a long time are very used to tight family units and closely-knit communities. Locals are happy to share, and you will find many opportunities to get involved with local projects and initiatives that also play a huge role in culture and society across the continent. 
It's affordable
And it's not just about the exchange rate. Something that is very common to visitors is how much fresh produce is available at cost, especially compared to how expensive fresh fruit and veggies can be for people living in America and Europe. Middle class earners are also able to go on holiday regularly, eat at fine restaurants and buy meat for home-cooked meals every day. Since it is so affordable to live in Africa, you will also want to consider using some extra cash.
So many learning opportunities
From politics, culture and history, to unique species, ecosystems and heritage sites, Africa is a hub of learning. You will find fascinating museums in any city you visit, as well as nature tours around protected areas. If you spend some time living in South Africa, be sure to take a trip to the Cradle Of Mankind, where some of the oldest human fossils in the world are still being discovered today. And if you're at LAL Cape Town, you can visit the famous Kirstenbosch Botanical Gardens, the District Six Museum, the Planetarium, the Toy Museum, the Science Centre and so many more! 
Good networking
Africa, and especially Cape Town, is home to a massive mix of all different kinds of people from all over the world. Our daily lives are becoming more and more globalised, and it's important that we all make more of an effort to build relationships with people from diverse backgrounds. You can use these connections in your career, when you travel abroad again in the future and to make unforgettable memories with amazing new friends. 
Accelerate your career
Most of Africa is still developing, and professionals from a variety of fields and backgrounds are always needed. This is especially true for people who work in skills development or training, and consulting. But there is also another way to further your career here. If you work in marketing, law or aviation, LAL offers career-specific English courses, so that you can communicate as effectively in English at work as you can in your mother tongue. 
Personal growth
Living somewhere that is completely different to what you're used to will always be a challenge and a major opportunity for personal growth. Your perspective of the world will change and broaden, you will gain confidence navigating new situations on your own, and you will develop new skills, sometimes unexpectedly. 
If you've been looking for an opportunity to explore Africa, consider an English Course with LAL Cape Town. We are located in the heart of South Africa's mother city, and many unforgettable excursions and activities (as well as meals and accommodation) are already included in your package. Be careful, though. Many people who spend a few months living in Cape Town choose not to leave.
Click here to see all of the courses and packages we have to offer.